London Donors Conference For Syria: Billions In Aid Pledged Following Suspension Of Geneva Peace Talks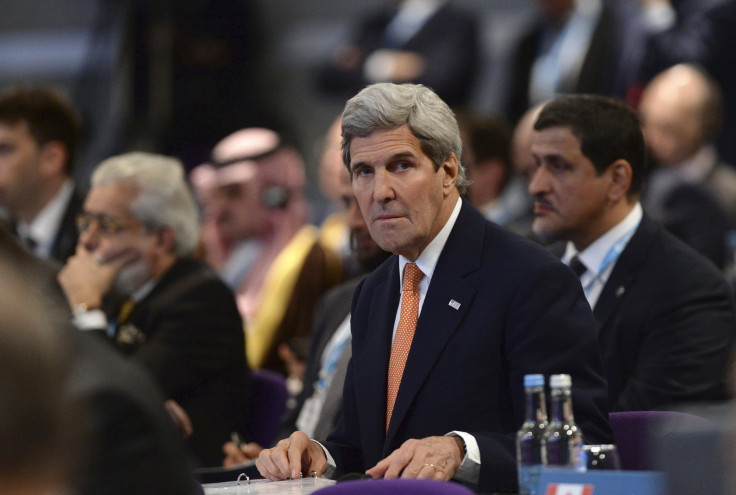 A host of world powers pledged billions of dollars in aid Thursday for refugees fleeing war-ravaged Syria on the first day of an international donors conference in London. The conference, which came just one day after peace talks in Geneva were suspended, aims to raise at least $9 billion, organizers said. More than 60 countries were represented at the conference.
Germany pledged $2.6 billion in aid, the United Kingdom pledged $1.7 billion and the U.S. pledged about $925 million, the BBC reported. Much of that money will go toward necessities like aid, food and shelter. Officials also emphasized the need to support children's education, as many Syrians have now missed years of school.
"There is a critical shortfall in lifesaving aid," U.K. Prime Minister David Cameron said.
The meeting is the fourth of its kind focusing on education and jobs for nearly 5 million refugees now living outside of Syria in neighboring countries. Turkey, which hosts 2.5 million people, said Thursday that 70,000 more Syrians fleeing bombings were making their way toward the Turkish border. They country has been overwhelmed by refugees and has also seen a number of terrorist attacks in recent months.
Just hours before the conference, peace talks aimed at securing a ceasefire were suspended and rescheduled for late February. United Nations Secretary General Ban Ki-moon said they were "undermined by the continuous lack of sufficient humanitarian access and by a sudden increase of aerial bombings and military activities within Syria," the BBC reported.
The talks lasted just two days.
U.S. Secretary of State John Kerry called on Russia Thursday to honor a U.N. resolution demanding an end to airstrikes against civilian infrastructure and humanitarian organizations. He had a "robust discussion" Thursday with Russia's foreign minister on how to bring the parties back to the negotiation table, the New York Times reported.
"He agreed that we need to discuss how to implement the ceasefire, and also how to get access by both parties," Kerry said. "The opposition needs to allow access for humanitarian assistance, and the regime in Syria needs to allow access."
© Copyright IBTimes 2023. All rights reserved.