Britain Pledges Extra $1.75B For Syrians Before Donor Conference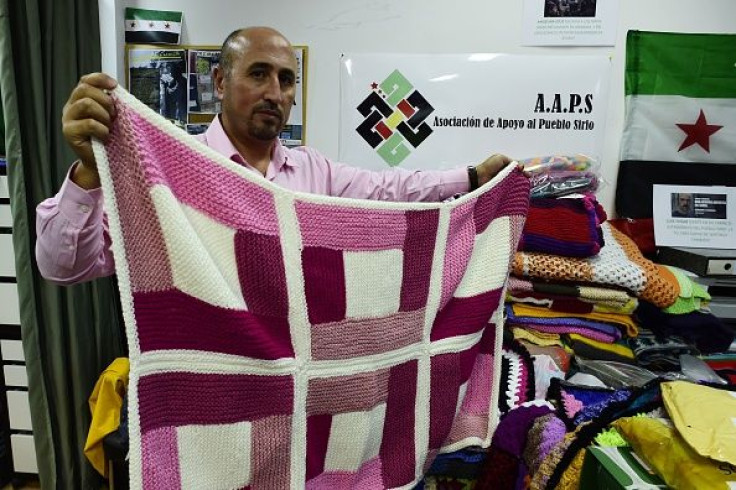 Britain pledged on Thursday to spend an additional 1.2 billion pounds ($1.75 billion) on aid for Syrians by 2020, seeking to build momentum for a donor conference that the United Nations hopes will raise more than $7 billion for this year alone.
With Syria's five-year-old civil war raging and U.N.-mediated peace talks in Geneva halted after just a few days amid acrimony between government and opposition negotiators, the one-day London conference will try to tackle dire humanitarian needs.
The war has killed an estimated 250,000 people and driven millions from their homes, with 6 million Syrians displaced within the country and more than 4 million others having left for Jordan, Lebanon, Turkey and beyond.
U.N. agencies are appealing for $7.73 billion to cope with the disaster this year, with a further $1.2 billion needed to fund national response plans by countries in the region.
For European nations, improving the humanitarian situation in Syria and neighboring countries is seen as critical to reduce incentives for Syrians to travel to Europe, where a huge refugee crisis has put many countries under severe strain.
"We can provide the sense of hope needed to stop people thinking they have no option but to risk their lives on a dangerous journey to Europe," British Prime Minister David Cameron said in a statement announcing the new pledge.
U.N. Secretary General Ban Ki-moon called for a strong show of solidarity at the conference, which will be attended by dozens of heads of state and government and ministers, as well as numerous humanitarian organizations.
Ban said in a speech on Wednesday that Syrians were being victimized several times over: at home, where life was impossible, by people smugglers during their journeys, and by harsh treatment upon arrival in countries of sanctuary.
"GHOSTS OF PAST CRISES"
"Razor-wire fences, the confiscation of assets, and the vilification of people seeking safety all summon up ghosts of past crises -- the lessons of which we are meant to have learned already," Ban told an audience at Cambridge University.
He was referring to measures adopted by some European countries, including Denmark, which has passed a new law allowing border guards to seize assets from asylum seekers to help pay for their stay.
Some Syrian civil society groups attending the London event have expressed concerns that the international community was focused on the plight of refugees, to the detriment of those trapped in desperate circumstances within Syria itself.
"Of course those (refugees) need assistance, but there are more than 6 million IDPs (internally displaced persons) inside Syria, living besieged, living under shelling and bombing," said Raed Saleh, head of the White Helmets, a group of about 2,800 Syrian volunteers who carry out search and rescue after attacks.
After U.N. envoy Staffan de Mistura put the Geneva talks on hold late on Wednesday, he said he would travel to the London conference as the plight of Syrian refugees would provide an incentive to restart negotiations.
The conference will focus particularly on the need to provide an education for displaced Syrian children and job opportunities for adults, reflecting growing recognition that the fallout from the Syrian war will be very long-term.
(Writing by Estelle Shirbon; Editing by Angus MacSwan)
© Copyright Thomson Reuters 2023. All rights reserved.