London Riots 2011: Twitter Refuses Closure of Rioters Accounts, Protects 'Freedom of Expression'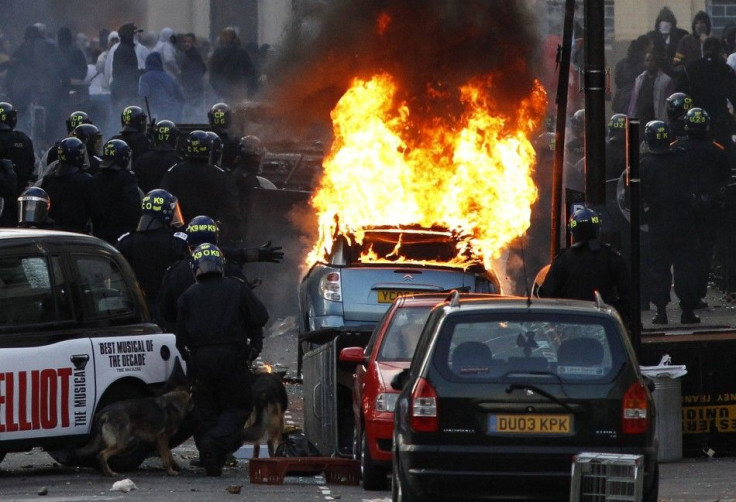 Insisting that tweets must "continue to flow," Twitter refuses to close down the accounts of London rioters who have used the service to spread unrest, saying "freedom of expression" is essential to keeping information moving, The Daily Mail reports.
Social networks have received much criticism as rioters and looters use them to incite violence and public disorder across Britain, but Twitter refuses to back down or take legal action against offenders.
Twitter has responded by referring to a blog post written by its co-founder Chistopher "Biz" Stone earlier this year.
"The Tweets Must Flow," said Stone's post.
"Our goal is to instantly connect people everywhere to what is most meaningful to them. For this to happen, freedom of expression is essential," he said. "Some tweets may facilitate positive change in a repressed country, some make us laugh ... some anger a vast majority of users. We don't always agree with the things people choose to tweet, but we keep the information flowing irrespective of any view we may have about the content."
The technology Web site TNT is reporting that social media have played such a big role in the riots that the digital advisor to London Mayor Boris Johnson is calling for BlackBerry Messenger to be closed down.
The advisor, Mike Butcher, reportedly says it is "unbelievable" that BlackBerry Messenger, believed to have helped looters and rioters organize, hasn't been closed down.
Butcher reportedly described the service as "text messaging with steroids."
In an interview with "BBC Today" Wednesday, Butcher said, "Mobile phones have become weaponized in their capability of spreading information about where to target next. There is evidence that BBM is an encrypted, very secure, safe, fast, cheap, easy way for disaffected urban youths to spread messages for their next target."
© Copyright IBTimes 2023. All rights reserved.