Long Island Eye: Thanks USPS...For $725,000, Where's My Mailbox?
Analysis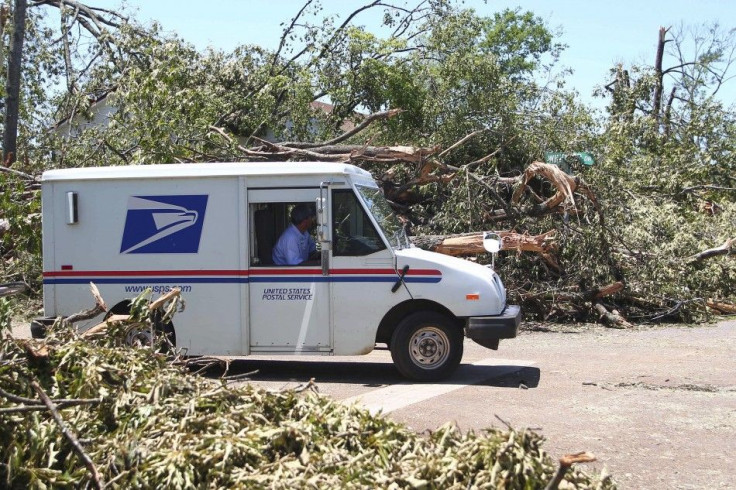 For months, commuters at the Long Island Rail Road's Great Neck station have endured roadblocks, dust, mud and yellow tape barriers as they tried to move around the station.
The same held for Long Island Bus patrons, who rode Nassau County operated routes N57 and N58 southbound to the station and N21 and N25 northbound.
At times, the crowds surging across the ancient concrete bridge over the LIRR tracks was like a giant mixmaster. Many days, construction foremen guided them one way or another or blocked routes entirely for safety.
Now, after the Village of Great Neck Plaza spent $214,000 and the U.S. Department of Transportation threw in another $511,000, the station plaza is lovely, with brick pavings, new trees, redesigned traffic flow, plantings, shrubbery and wrought-iron fences. John Cheever, who wrote about Westchester commuting, would feel comfortable there.
Trouble is, there's nowhere to mail a letter. For years, commuters knew there was mailbox on the north side, about 25 feet from the main westbound staircase leading to New York-bound trains. It was removed when the old concrete walks were replaced with beautiful red bricks.
Now, thanks to complaints and inquiries from Rep. Gary Ackerman (D, Roslyn Heights), we've learned it's not coming back. That helps explain why the U.S. Postal Service has announced major service cutbacks, another stamp hike and the end of next-day mail service.
After the writer complained to Nassau County Legislator Judi Bosworth (D, Great Neck), while she was campaigning at the station, she complained to Ackerman. The congressman complained to the Postmaster General.
Trouble is, the Great Neck Postmaster, Mary Jacobini, hadn't received a single prior complaint. Taking into account the lack of complaints, the low volume and the fact that there is a collection box directly across the street, it's not coming back, said a statement mailed to Ackerman.
In a nutshell, there's the problem. If it had been 1991 or 2001, the lack of a mailbox for commuters needing to mail out letters, mainly bills, would have been a major affair. How many complaints would the postmaster have received, or the congressman?
It's not long ago that members of Congress campaigned on how many new post offices they'd erected in their districts and presided over their openings by presenting a flag that had flown over the U.S. Capitol. Indeed, Ackerman, in Congress since 1983, ran for re-election recently citing a new Great Neck postal sorting station on Manhasset Bay he'd worked hard to fund. That helped kill forever plans by municipal officials for a park and walkway from Kings Point south through Great Neck, Great Neck Plaza and Thomaston and northbound through Manhasset up to Port Washington.
Will the Great Neck sorting center be among the 244 scheduled to be closed next year?
For sure, people on Long Island are no different from elsewhere: We buy our LIRR tickets from the vending machine, use e-commerce, pay bills online and use e-mail rather than sending letters and cards.
At the same time, many of us still receive magazines, bulletins from local institutions and government agencies (the Village of Great Neck Plaza mails out The Plaza News quarterly) and bills, as well as the occasional card, letter and invitation.
The USPS driver will be servicing the box across the street, anyway. So would it be too much if, for the $725,000 of our tax money, the Postmaster General could replace our measly little mailbox?
Don't count on it.
© Copyright IBTimes 2023. All rights reserved.