Lonzo Ball Out For Another Week, Don't Push LeBron, Lakers Warned
Lonzo Ball is facing another week out of action after the medical team revealed that he is not yet fit enough to take the court on Thursday. The Los Angeles Lakers point guard went down with an ankle sprain during their game against the Houston Rockets on Jan.19 and has since missed 14 games.
The Lakers star was initially expected to miss four-to-six weeks and Saturday will mark the end of the six-week period, but he is expected to be out for at least one week or probably more as the medical staff will again evaluate him only next Thursday.
"The Lakers medical staff has determined that while Lonzo Ball continues to make progress towards a return to play, he needs more healing/recovery time due to a bone bruise related to the ankle sprain suffered on Jan. 19. He's set to be reevaluated by team docs in about a week," Lakers reporter Mike Trudell wrote.
The Lakers have struggled without the young point guard and have gone 5-9 in his absence and are currently 10th in the Western Conference, 3.5 games behind the San Antonio Spurs, who occupy the final playoff spot. Ball was averaging 9.9 points, 5.3 rebounds, and 5.4 assists in 47 games prior to his injury.
Luke Walton has rarely had a full strength team during LeBron James' first season with the three-time NBA champion himself missing 17 straight games due to a groin injury, while another senior player, Rajon Rondo, has also missed big chunks of the season with a hand injury.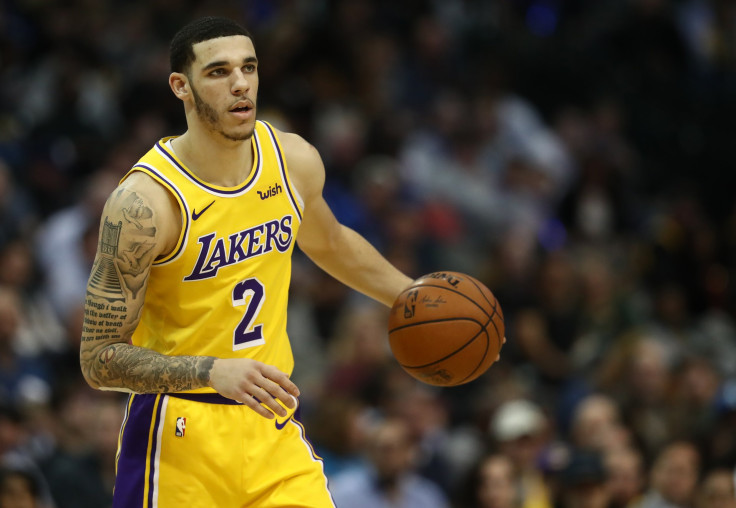 The duo has now returned to action and Ball's return in probably a week or ten days' time will finally put them at full strength going down the stretch. They are still outsiders for a place in the post-season playoffs, but James has made it clear that getting there is the minimum objective for the team this season.
Meanwhile, Boston Celtics legend Paul Pierce advised the Lakers not to put too much pressure on James to lead them to the playoffs as the excessive wear and tear could hamper his performances in the long run – this is just his first year of a four-year deal that he signed with the Los Angeles franchise last summer.
Pierce believes getting to the second round of the playoffs would have been a great year for the Lakers, but at the moment, just getting to the post-season will be a great achievement. After that, it will all depend on James and how far he can carry the young team before they strengthen in the summer and become contenders next season.
"Seriously, he's getting older, he has to do too much for them to win. He puts out a triple-double and they can't win. Just imagine if he really goes out and really exerts himself and has to go for 40. This season was a wash coming into it," Pierce said, as quoted by the Express. "They weren't contending from the jump. Nobody considered this team as a contender as constructed. They were like, 'This is the first year LeBron's here, we're gonna develop the young guys, maybe put a trade package - then if we get Anthony Davis or another guy then we can contend.'"
"Everybody knew this first year was a wash. Everybody knew that. Everybody I know said a great year for the Lakers was the second round," he explained. "Why am I going to be put more wear and tear on LeBron? I need him for three more years. His window is short to take advantage of LeBron. To me, he's pretty much still injured," he added.
© Copyright IBTimes 2023. All rights reserved.