Looking Into Fallout Of Cleveland Cavaliers Acquiring Donovan Mitchell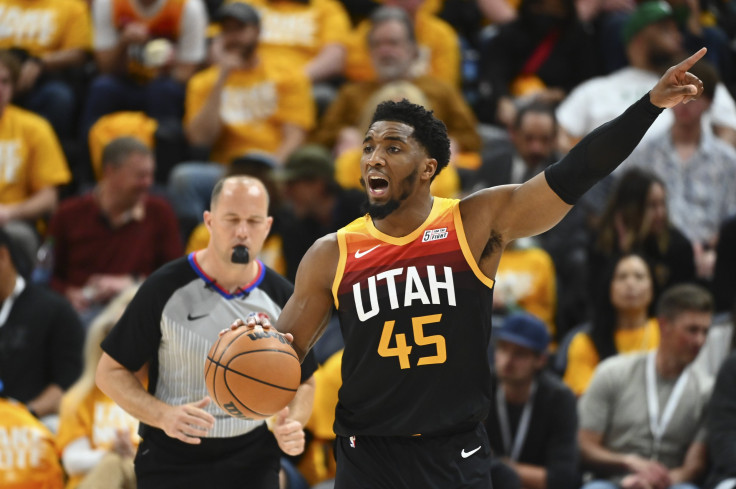 KEY POINTS
The Cleveland Cavaliers have surprisingly acquired Donovan Mitchell
Utah Jazz president Danny Ainge continues to stockpile draft picks
The New York Knicks may have avoided a major mistake
The biggest deal of the NBA offseason has happened as the Utah Jazz traded Donovan Mitchell to the Cleveland Cavaliers in a surprising turn of events.
Here is what the trade looks like as per NBA insider Adrian Wojnarowski:
Utah Jazz receive:
- F Lauri Markkanen
- G Ochai Agbaji
- G Collin Sexton
- Three unprotected first-round picks (2025, 2027, 2028)
- Two pick swaps (2026, 2028)
Cleveland Cavaliers receive:
- G Donovan Mitchell
With how early projections saw Mitchell going to the New York Knicks, here is what each team is facing in the upcoming 2022-23 season.
Cleveland Cavaliers
The Cavaliers just catapulted themselves into top-contender status in the Eastern Conference with Mitchell joining a core of Darius Garland, Caris LeVert, Evan Mobley and Jarrett Allen.
On paper, it is a team that can compete with the more high-profile teams like the Boston Celtics, Brooklyn Nets, Milwaukee Bucks and Philadelphia 76ers.
However, their biggest concern now is their defense at the guard spot since Garland and Mitchell have holes in that aspect of their game.
Garland's is forgivable since he is relatively young, but Mitchell will have to show a big leap in his defense to help solidify the Cavaliers' status.
There is life for Cleveland after the departure of LeBron James and their long road back to being credible playoff contenders has finally paid off.
Utah Jazz
Team president Danny Ainge got his wish as he continues to stockpile draft picks in exchange for his big-name veterans.
To date, the Jazz have acquired a total of 13 picks that will see them through a major rebuild in the coming seasons.
Dealing Rudy Gobert to the Minnesota Timberwolves was the first domino to fall and Mitchell is but one of many others expected to be traded off.
Utah still has big-name veterans on the squad, which they can later trade to playoff contenders like Bojan Bogdanovic, Mike Conley and Jordan Clarkson.
As the days continue, it is expected that the Jazz will search for trade partners as they dive in headfirst into a major rebuild under Ainge's guidance.
New York Knicks
Deemed by many NBA fans to be the biggest loser in this deal, it was believed that the New York Knicks were going to be Mitchell's next destination after weeks of reports pointing him in their direction.
However, the Cavaliers swooped in with a deal that rivaled their package.
The Knicks reportedly offered a package of RJ Barrett, Obi Toppin and Mitchell Robinson plus three unprotected first-rounders to the Jazz in early July, as per Wojnarowski, which the Jazz deemed to be insufficient for Mitchell.
Fans immediately noted that the Knicks may have dodged a bullet there as it would mortgage their entire future while having to rely on the star power of Mitchell and Jalen Brunson to attract free agents.
While they may have missed out on a surefire star like Mitchell once again, the Knicks may be better off suited to developing internally and betting on next year's free agent class that features Khris Middleton, Kyrie Irving and James Harden.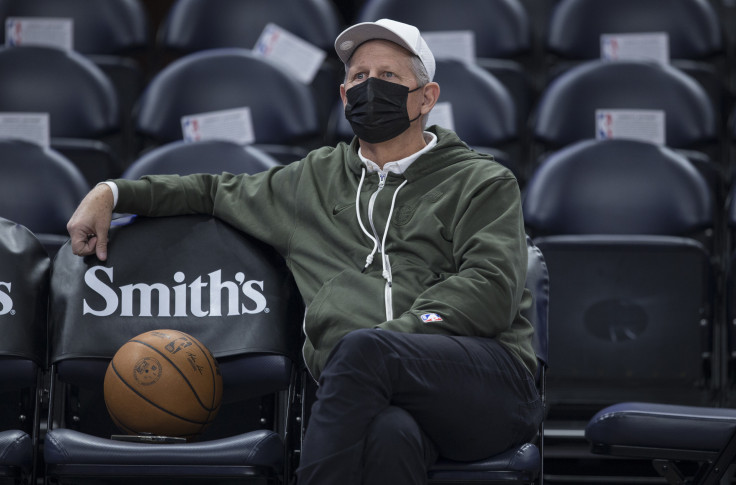 © Copyright IBTimes 2023. All rights reserved.