Loretta Lynch Confirmation Delay: Hunger Strike Planned Until Attorney General Nominee Is Confirmed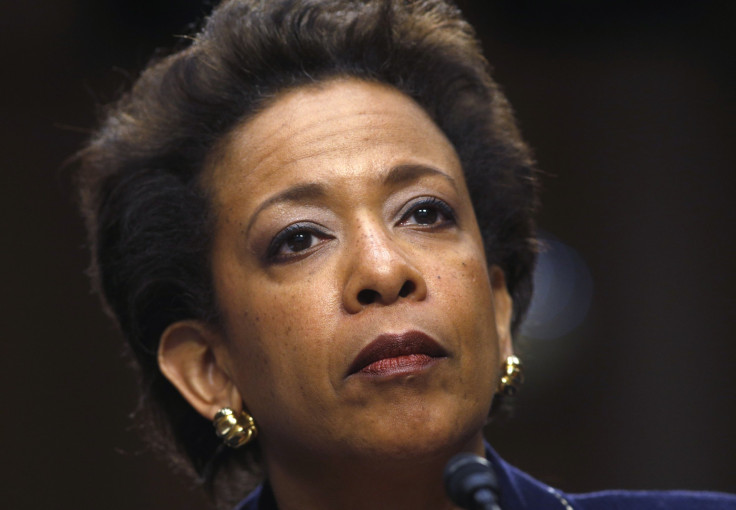 Civil rights leaders are going on a hunger strike starting Wednesday that will last until U.S. Attorney Loretta Lynch is confirmed as the next U.S. attorney general. Lynch, who was nominated for the post by President Barack Obama in November, would become the first black female attorney general if confirmed. Her nomination has been held up by the Senate for more than five months, the longest such delay in nearly 30 years.
"These outstanding women leaders are taking an exemplary moral stand that should shake the conscience of the nation as to how unfairly this qualified woman is being treated by Senate leadership," the Rev. Al Sharpton, president and founder of the National Action Network, said in a statement. "As long as the Senate refuses to take 15 minutes to confirm someone for attorney general that they have already confirmed twice for U.S. attorney, NAN and our allies will do everything in our power to draw attention to this completely unfair and unnecessary delay to vote to confirm Loretta Lynch."
Lynch is the U.S. attorney for the Eastern District of New York, based in Brooklyn. She oversees federal prosecutions in the New York City boroughs of Brooklyn, Queens, and Staten Island, and in Nassau and Suffolk counties on Long Island. She has been in her current position since 2010 and previously held the job during the Clinton administration.
Members of the National Action Network and female civil rights leaders will be partaking in the hunger strike, the organization said. The group said Lynch's confirmation is being "held as ransom" over abortion funding in an unrelated human trafficking bill. Republicans, who control the Senate, said they won't consider a vote on confirming Lynch until the trafficking measure is passed.
"Senate leaders must hear the call of the people who want to see a vote called for Loretta Lynch," said Janaye Ingram, NAN's national executive director. "She is a twice unanimously confirmed United States attorney and the fact that she has yet to be confirmed, five months after the nomination [for attorney general] is nothing more than partisan politics. We stand with Loretta Lynch and are so in support of this cause that we are willing to sacrifice our daily meals to impress upon the U.S. Senate that it's time to call a vote."
The fast participants won't go without food for more than a day. After one group of fasters doesn't eat, a new group of people will replace the fasters from the previous day, the National Action Network said.
Along with the hunger strike, the group will be lobbying on Capitol Hill and at the state offices of senators, urging them to support Lynch's confirmation. They'll also write letters and op-eds to drum up public support for a confirmation vote while using the #ConfirmLynchFast hashtag on social media.
© Copyright IBTimes 2023. All rights reserved.