Los Angeles Tornado: California Severe Rain Expected To Continue To Next Week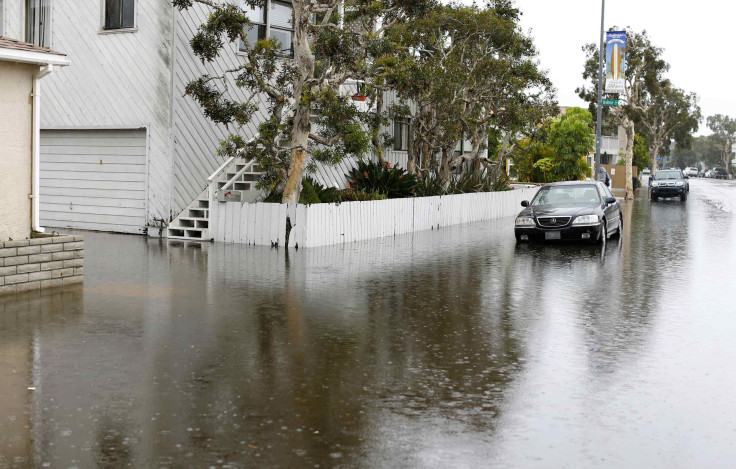 Though Southern California is known for its sunny skies and mild weather, strong winds and rain brought a rare tornado through south Los Angeles. And unfortunately for Angelenos, the inclement weather is likely to start back this coming week.
"It was crazy. It was crazy," Jamie Mena, a Los Angeles resident who shot a video of his rooftop shingles flying off as a result of the wind force, told KABC, Los Angeles. "I am shaken up." Scott Sukup, a meteorologist at the National Weather Service, told KNXT, Los Angeles, the tornado was categorized as an EF0, the weakest on the tornado damage scale, with gusts ranging from 65 to 85 mph.
The damage in the city was minimal, but some cleanup efforts were underway. "Widespread outages are pretty much gone," said Kelly Huston, the deputy director of the California Governor's Office of Emergency Services. "It was a bad storm for us," Huston said. "Luckily we didn't suffer as many of the impacts as we thought we might have."
While Los Angeles was spared from major damage, homes in Camarillo, California, approximately 65 miles from Los Angeles, were buried in a mudslide as a result of the heavy rain.
And while twisters have been rare for Los Angeles, the city may be bracing itself for even more as el nino weather patterns could bring more storms. In the winter of 1997, strong el nino weather brought in a rare tornado season to Los Angeles. "We might going into a weak el nino this year, but it doesn't tell us how wet of a year we're going to have or how many storms we're going to have," Sukup said.
The forecast for this coming week is still pretty bleak, though Sukup said rainfall won't be as severe. "It doesn't look like it's going to be a major deal, more of a beneficial rain," he said, adding the rain should be welcome considering the state's historic three-year drought.
© Copyright IBTimes 2023. All rights reserved.