Losing Steam? Americans Don't Think Immigration Reform Is Absolute Priority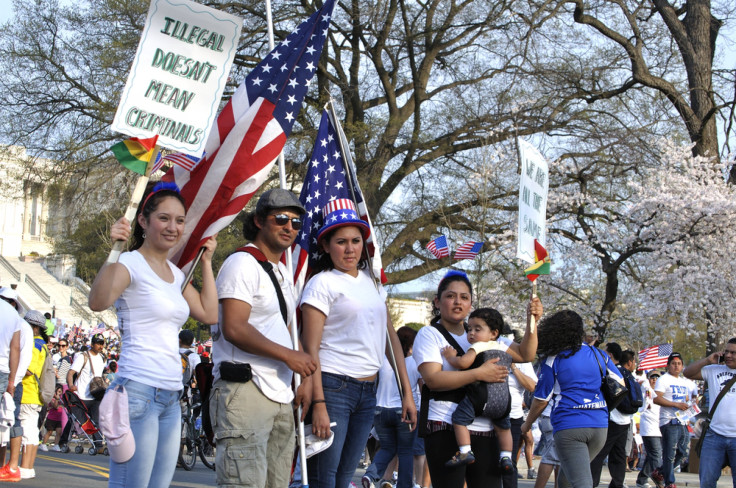 Americans are feeling rather ambivalent about comprehensive immigration reform being the absolute priority issue for President Barack Obama and the U.S Congress this year. Instead, 91 percent of those surveyed in a new NBC News/Wall Street Journal poll believe job creation should take that spot.
If the president plans to hit replay on his 2013 State of the Union (SOTU) address in which the economy and job creation to help bolster the middle class were his main focus -- Obama called that the "North Star" guiding policymaking -- then his speech before Congress tonight should resonate with the public.
Only 39 percent believe passing immigration reform legislation should be of absolute priority. 42 percent say the issues can be delayed until next year. By comparison, only 4 percent believe creating jobs should be delayed a year, according to the poll. The poll comes as Obama is set to deliver the 2014 SOTU address to the nation Tuesday.
That should be good news to House Republicans, who have only passed a handful of immigration bills (out of committee) and are in no rush to get comprehensive immigration reform done. Republicans have opted for a piecemeal approach and are soon to release a set of broad principles on how to go about reforming the nation's immigration system. Crucial to the debate though is what to do about the 11 million undocumented immigrants currently in the U.S. A bipartisan bill left the Senate last July, offering them a 13-year pathway to citizenship. When the GOP releases its principles, reports are that it could provide legal status rather than citizenship to those living here without legal papers.
The researchers surveyed 800 adults between Jan. 25 and Jan. 28.
Here are some other pressing issues that respondents believe should come before immigration:
-- Access to pre-school for all children, 63 percent;
-- Iran nuclear program, 60 percent;
-- Closing corporate tax loopholes, 59 percent;
-- Afghanistan withdrawal, 57 percent;
-- Social Security and Medicare reform, 56 percent;
-- Fix and keep Obamacare, 54 percent;
-- Increase minimum wage, 51 percent;
-- Affordable college tuition, 49 percent;
-- Reform national intelligence, 49 percent; and
-- Reduce income inequality, 45 percent.
© Copyright IBTimes 2023. All rights reserved.