Louisiana Hospital Bills For Rape Victims Highlight Limitations Of Rape Kits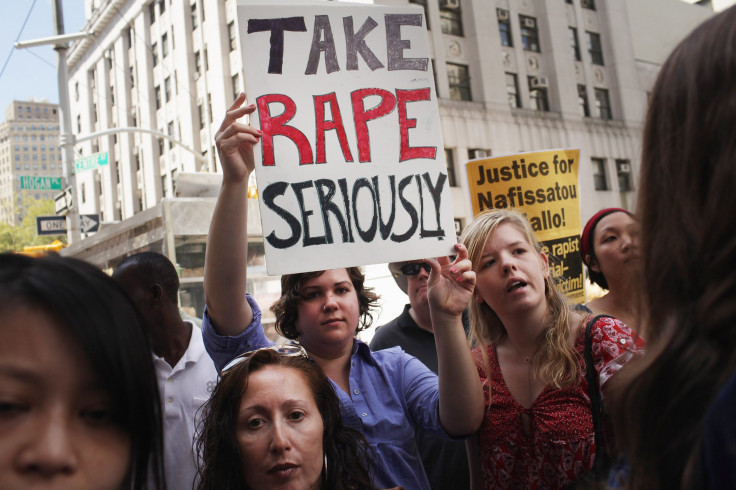 Louisiana hospitals have been under scrutiny after an article in the Times-Picayune of New Orleans exposed the steep medical bills that sexual assault victims in Louisiana face after being treated for an attack. Many of these victims were told in advance that their treatment would be free, and were not prepared for four-figure bills.
The problem isn't that these hospitals were charging unauthorized fees, however. Rather, the surprise charges reflect state-to-state inconsistencies regarding what is included in forensic medical exams, commonly known as rape kits or SANE exams. Rape kits are provided free of charge under the Violence Against Women Act, which went into effect in 2009. The kits include the collection of forensic evidence including blood and semen, but additional services routinely performed after a sexual assault -- pregnancy tests, STI tests, emergency contraception, post-exposure prophylaxis for HIV and treatment for injuries -- are not always included, and definitely not in Louisiana.
"The rape kit itself is about the forensic evidence collection," Ebony Tucker, executive director of the Louisiana Foundation Against Sexual Assault, told International Business Times. The exam can be performed whether or not the victim decides to report the attack to law enforcement. "What you're doing is collecting evidence, but the other services are not necessarily part of what's considered that evidence collection," Tucker said.
Sexual assault victims who spoke with the Times-Picayune said they were billed upwards of $600 for medical services. Some were charged for the cost of the emergency room visit, others for HIV drugs.
"You never really think, 'Is rape covered by insurance?'" one victim from New Orleans said.
In Louisiana, victims can apply for reimbursement through the state's Crime Victims Reparations Fund, but there are specific requirements including one where victims must file a police report. This condition, sexual assault advocates say, can deter victims from reporting the crime.
"Sexual assault is already one of the most underreported crimes, period," Amanda Tonkovich, a counselor at New Orleans Family Justice Center, told the Times-Picayune. "Even if people don't want to report, we want them to come to the hospital and make sure they're OK, medically speaking."
In all states, when a sexual assault victim visits the emergency room of a hospital, she undergoes a forensic exam. A Sexual Assault Nurse Examiner (SANE) or forensic examiner who has received specialized training performs the procedure, which requires collecting blood, urine and semen as well as victim's clothing and any other physical evidence transferred onto the victim from the rape scene. This procedure is provided free of charge, regardless of whether the victim decides to file a police report.
The majority of states have established statewide victim compensation funds to cover the cost of the rape kit and in some cases, the additional services. Louisiana is among six states where parishes (counties elsewhere) or cities pay for the forensic exams, according to a report by AEquitas, an organization that provides training, information and technical help to prosecutors in sexual assault cases.
"Obviously we would love to see the payment of these services provided to victims taken care of the same way we would expect an exam to be," Tucker said. "I think that a lot of states have struggled around that issue – funding for these services."
According to a report by the Urban Institute, what is considered part of the medical forensic examination, known as MFE, varies from state to state. In the six states included as case studies (they were not named), the forensic exams included "facilities' fees, emergency room triage, emergency room doctor fees, SANEs' fees, colposcopy and endoscopy and other photographic imaging." Pregnancy tests and STI tests were also included in all. Five states covered "treatment and prophylaxis for pregnancy and STIs," and two covered prophylaxis treatment for HIV.
Most private health insurance companies would cover the cost of these additional services, Tucker said, but some victims -- for confidentiality reasons -- do not necessarily want to disclose to their insurer that they were a victim of a sexual assault. Barbara Sheaffer, the medical advocacy coordinator at PA Coalition Against Rape, has seen this firsthand. In her state of Pennsylvania – where rape kits and any other medications and testing done at that time of the exam are covered by the state – to the best of her knowledge, no sexual assault victims are choosing to have their health insurance company billed, she told International Business Times. She explains that in Pennsylvania when victims are admitted to the hospital, they are immediately given a victim's compensation claims form that makes sure any of the medical services they receive will not be billed to their health insurance provider. Patients are also offered the services of a sexual assault advocate who will be by their side throughout their hospital stay.
In Louisiana's case, state Sen. J.P. Morrell and Rep. Helena Moreno have announced they will introduce legislation to fix the statewide billing problem during the next legislative session in April. Until then, Tucker says victims should go to their local sexual assault centers who can work alongside their local hospitals and agencies to help navigate the system.
The Louisiana NOW chapter's political action coordinator, Clay Latimer, is urging a more definite solution sooner than April 2015.
"I'm hoping that when [Health and Hospitals] Secretary [Kathy] Kliebert walks into her office at DHH," she told WWNO in New Orleans, "the first thing on her calendar will be to address this issue with some kind of administrative change."
FOR FREE to continue reading
✔️ Unlock the full content of International Business Times UK for free
offer available for a limited time only
✔️ Easily manage your Newsletters subscriptions and save your favourite articles
✔️ No payment method required
Already have an account?
Log in
© Copyright IBTimes 2023. All rights reserved.