Louisiana Primary 2012: What To Watch For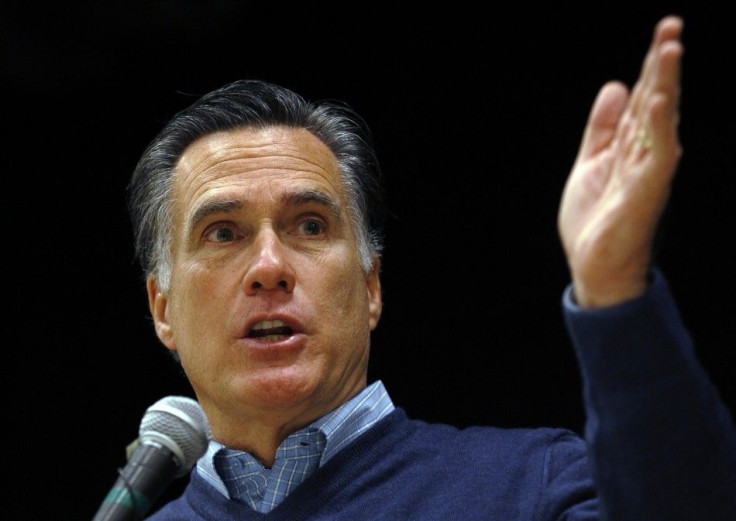 It's been an exciting week for Henry Robertson, the chair of the history and political-science division at Louisiana College.
Robertson's voice sounded full of enthusiasm as he described how three of the four Republican Party presidential candidates have been passing through the Baptist-affiliated school in Pineville ahead of the state's primary election on Saturday. He and Newt Gingrich chatted about academia on Wednesday -- He's very personable, Robertson said -- while Ron Paul filled the auditorium with a young crowd on Friday during a rally that began at 1 p.m. local time.
Robertson said he's looking forward to meeting Santorum when he comes to the college on Friday at 7 p.m. local time. I'm on the VIP list, he said.
Santorum -- the former U.S. senator from Pennsylvania who is running a distant second in the race for delegates behind Mitt Romney, the former governor of Massachusetts -- will likely be welcomed by a number of strong supporters. Romney was invited to the college, but spent the day in Shreveport and Metairie instead.
For this primary, we're going to go with Santorum, Robertson predicted, adding that Louisiana voters vote for the person that's most like them. Like, 'I'm a social conservative, I'm going to vote for Santorum.' Or, 'I'm a big-ideas person, I'm going to vote for Gingrich.' Or, 'I don't like Mormons.'
That last phrase was a reference to Romney, a leader in delegates and endorsements by the GOP establishment who has struggled in the Southern states. He not only lost the Mississippi and Alabama primaries to Santorum, but also came in third behind Gingrich. And he lost both the Georgia and South Carolina contests to Gingrich.
Those four states are home to very conservative Republicans, evangelical Christians, and many who live in rural areas -- all voters who are likely to support Santorum, according to exit polls. Romney tends to do better among more moderate conservatives, those who value electability, and those in high-income brackets.
Polls show Romney is going to lose in Louisiana, too. A recent Public Policy Polling survey had Santorum leading Romney by 14 points, 42 percent to 28 percent. Similarly, a Rasmussen poll had Santorum leading Romney by 12 points, 43 percent to 31 percent.
Romney's GOP rivals have frequently attacked him for being unable to connect with regular Americans and for not being conservative enough, but Santorum went after him the hardest this past week. At a campaign stop in Texas, Santorum said the country might as well re-elect Democratic President Barack Obama if Romney gets the nomination.
We might as well stay with what we have instead of taking a risk of what may be the 'Etch A Sketch' candidate for the future, Santorum said, referring to the now-infamous comment a Romney aide made Monday morning when he compared the front-runner's strategy to the children's toy, claiming they would shake it up and restart their message for the general election.
A Santorum representative has since backtracked on that statement, but it -- as well as the Etch A Sketch metaphor both Gingrich and Paul have taken advantage of on the campaign trail to pit Romney as a flip-flopper on conservative issues -- is a reflection of Romney's weakness with the far right.
And voters in Louisiana, like those in the rest of the Southern states, are among the most right-wing voters in America. Even the Democrats in the state are conservative, said Brian J. Brox, an assistant professor of political science at Tulane University.
Romney's Last Chance To Woo The South
How big of a deal would a loss in Louisiana be for the Romney campaign? It depends.
Comparatively few delegates will be assigned this weekend. Louisiana gets to send 46 delegates to the Republican National Convention, but only 20 are up for grabs Saturday. Those 20 will be distributed proportionately among candidates who get more than 25 percent of the vote.
It's not who comes out on top, but the message that comes out of the contest, that may be most important on Saturday. Because the next GOP presidential-nomination contests will not be conducted until April 3 (in the District of Columbia, Maryland, and Wisconsin), the interpretation of the Pelican State event's results will set the tone for the next week and a half.
The way this is spun by the campaign itself and the journalists will perhaps affect the trajectory of the race, according to Tulane's Brox.
That spin is dependent on at least a couple of things.
First, the message will be strongly influenced by the number of points between Romney and Santorum. If Romney has a better-than-expected performance in Louisiana, then his supporters could argue he has exceeded expectations in an area where he usually tanks and, therefore, he has won over enough of America's most conservative voters. If Santorum wins by the same margin that the polls currently predict, then his supporters will use the victory to advance the argument that Republicans are not satisfied with the front-runner as their candidate.
Second, it will be worthwhile watching where Romney gets votes. Louisiana is divided religionwise: its southern part is largely Roman Catholic, while its northern part is mostly Protestant/Baptist. Romney tends to do much better among Catholics than does Santorum, so it will be interesting to see the breakdown of votes in districts on either side of this divide.
However, Brox said the Catholic vote may not be so easy for Romney to get this time around. Louisiana Catholics are much more church-going, he said, pointing out that voters who say they attend church on a regular basis tend to favor Santorum.
In The End, Louisiana Is A Red State
No matter who wins the nomination, Louisiana Republicans will be behind their party's nominee come fall. The state has a track record of going red: In 2008, 60 percent of Louisiana voters went for U.S. Sen. John McCain, R-Ariz., in the presidential general election.
Louisiana College's Robertson said he would ideally like to see a Romney-Santorum ticket in the general election should Romney get the nomination, but he noted Louisiana would certainly stand with whoever gets picked at the Republican National Convention in Tampa, Fla. In August.
There is excitement [about the race] where I am, but I don't sense a tremendous amount because the party is divided, Robertson said. What you're going to see is excitement come the fall because you'll have a united Republican party.
FOR FREE to continue reading
✔️ Unlock the full content of International Business Times UK for free
offer available for a limited time only
✔️ Easily manage your Newsletters subscriptions and save your favourite articles
✔️ No payment method required
Already have an account?
Log in
© Copyright IBTimes 2023. All rights reserved.