Lowe's To Shut Down 51 Underperforming Locations: Which Stores Are Closing?
Home improvement retailer Lowe's (LOW) will shut the doors at 51 stores located throughout the U.S. and Canada, the company announced Monday. The poor performing stores will be shuttered as Lowe's looks to focus on the "health of its store portfolio."
Lowe's has been struggling behind competitor Home Depot, failing to secure market share and increased revenue amid an e-commerce boom, according to CNN Business. The closings are part of the company's strategic reassessment that will allow it to focus on its locations that are the most profitable.
"While decisions that impact our associates are never easy, the store closures are a necessary step in our strategic reassessment as we focus on building a stronger business," Marvin R. Ellison, Lowe's president and CEO, said in a statement. "We believe our people are the foundation of our business and essential to our future growth, and we are making every effort to transition impacted associates to nearby Lowe's stores."
Lowe's has identified the 51 stores as underperforming in the competitive home improvement space. A total of 20 U.S. stores will close in addition to 31 stores located in Canada.
Lowe's said in its announcement that employees affected by the closures will have the opportunity to work in a similar role at another store nearby. Most of these locations have another store located within 10 miles of the shuttered retail spaces.
Store closures will begin immediately with all impacted locations to close by the end of fiscal 2018. Stores affected by the closures include locations in Alabama, California, Connecticut, Illinois, Indiana, Louisiana, Massachusetts, Michigan, Minnesota, Missouri, New York, Pennsylvania, Texas, British Columbia, Alberta, Ontario, Quebec, and New Foundland. A complete list of store closing is provided here.
Lowe's has hired Hilco Merchant Services to facilitate the closing process. The company said it wants to "ensure a seamless experience for customers."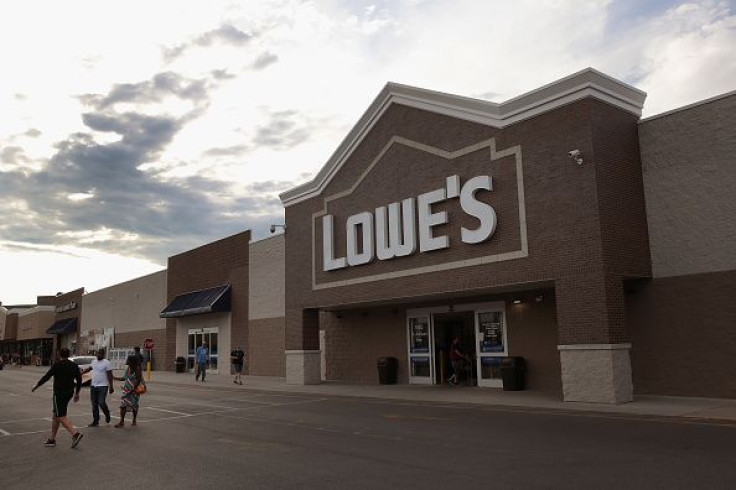 The store closures did dilute Lowe's share prices from $0.34 to $0.28 as reported by the company. The impact to Lowe's earnings were not reported in Q2 but will be a part of the Nov. 20 quarterly earnings outlook, the company said.
© Copyright IBTimes 2022. All rights reserved.
FOLLOW MORE IBT NEWS ON THE BELOW CHANNELS