Luka Doncic Snubbed In 2018 NBA Draft By Sacramento Kings Due To GM's 'Issues' With His Dad
It could be more than just what the team "needs".
More than the Atlanta Hawks, both the Phoenix Suns and the Sacramento Kings were in the position to pick the "Boy Wonder" from Slovenia in the 2018 NBA draft. The Suns ended up addressing their lack of big man by drafting the Bahamanian center DeAndre Ayton from the University of Arizona and the Sac-Town selected Marvin Bagley III from Duke University.
That "Luka Magic", however, may have sparkled in Sacramento should the Kings management listened to the mock drafts and picked the 6-foot-7 Doncic. The non-selection of the former Euroleague MVP could be attributed to the decision of their GM Vlade Divac.
ESPN's Tim McMahon revealed in The Woj Pod via Complex that Divac chose the freshman from Duke than Doncic due to possible issues in the past with Luka's dad, Sasa Doncic. The older Doncic was also a former player in the Euroleague, where the two may have some beef during their glory years.
Having worked as a scout for European talents before for Los Angeles Lakers, it is a question that is raised some eyebrows knowing that he is well-connected to the European basketball scene.
"My understanding is that (Vlade) being so close to Luka and knowing his dad so well factored into their decision," McMahon said on the podcast. "Basically, he didn't think a whole lot of Luka's dad, and the whole like father like son … well … no, this is a different dude. You messed that one up, Vlade."
With the Bagley selection, Hawks picked the 19-year old Luka Doncic as the third pick but shipped him to the Dallas Mavericks together for their fifth pick, who turned out to be Trae Young and a protected first-round pick in 2019. Their first season turned out to be their respective teams' verification that they have made the right moves switching picks, with Doncic winning the Rookie of the Year awards while Young finishing as the runner-up.
Doncic is already in the conversation for the MVP race and the Dallas Mavericks is in good hands for decades after the retirement of Dirk Nowitzki and the arrival of 7-foot-3 Kristaps Porzingis.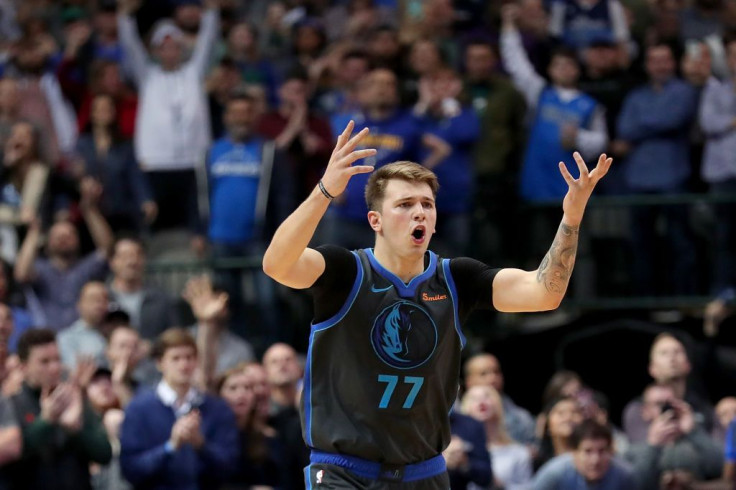 © Copyright IBTimes 2023. All rights reserved.
FOLLOW MORE IBT NEWS ON THE BELOW CHANNELS