Mackenzie McDonald's Net Worth: How Rich Is The American Who Defeated Nadal?
KEY POINTS
Mackenzie McDonald defeated Rafael Nadal at Australian Open
He has now advanced to the third round
McDonald is ranked 65 in the world
Mackenzie McDonald shocked defending champion Rafael Nadal as he beat him in straight sets to advance to the third round of the Australian Open on Wednesday.
He will now face the winner of the Dalibor Svrcina vs. Yoshihito Nishioka match.
This was the second time the American was facing World No. 2 Nadal. Their previous encounter came at the French Open in 2020 when the Spaniard defeated McDonald.
The 27-year-old, who is currently ranked 65 in the world, entered the tournament unseeded, while Nadal was the top seed at Australian Open. McDonald has achieved a compiled 3-2 record this year.
Following his win, McDonald praised his opponent, calling him an "incredible champion." Speaking of the pressure he faced while playing against Nadal, McDonald said, "I was trying to stay so focused on what I was doing and he kind of got me out of that with what he was doing. But I kind of just kept focusing on myself and got through."
Reflecting back on his 2020 loss against Nadal, he added, "I really wanted to take it to him on the hard court. I'm really glad I got my chance and got away with it."
There is a total of $52.8 million up for grabs for those competing in the Australian Open. Since securing his entry into the second round after defeating fellow American Brandon Nakashima on Monday, McDonald has already secured $25,240, Sporting News reported. A win against Nadal in the second round now means $38,058 in the bank for the player. He has so far earned $3,343,551 in his professional career, Sofascore reported. His net worth this year is $1.4 million, according to SurpriseSports.
While McDonald's still has a long way to go, the player has traversed a long path since he started playing the sport 24 years ago at age 3.
"My norm was the tennis court. My norm was skipping [physical education] at school and skipping some other classes to go play tennis and have lessons. I was that tennis kid at school, so that's kind of just your norm forever," he said about his early days.
The demanding nature of the game has affected him in certain ways but he continues to work hard.
"I've had my ins and outs with tennis for sure like every other player. It's a love-hate relationship, that's kind of the game. You love it at times, you definitely hate it at times, but in the end it's kind of given me everything. All my relationships, my friends, the traveling. I'll be forever grateful for the sport," he added.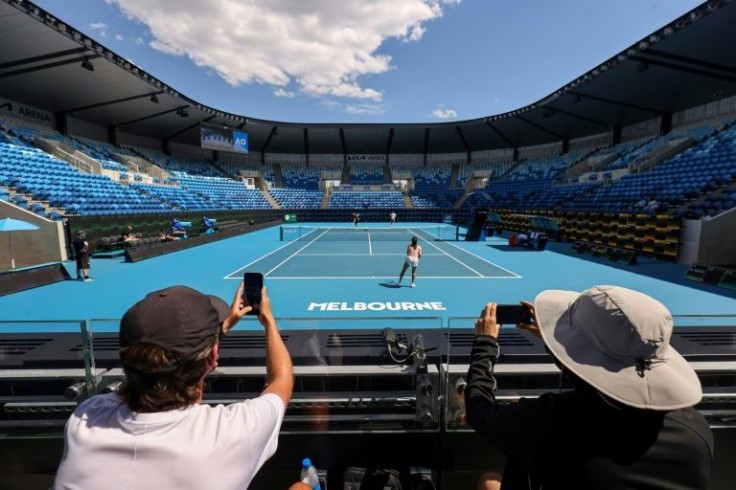 © Copyright IBTimes 2023. All rights reserved.