Macy's To Open 3 Market By Macy's Stores This Fall: Here's Where They Will Be Located
Macy's (M) is set to open three Market by Macy's locations this fall as part of a move toward off-mall, small-format stores.
The new stores, which will open in fall 2022, will feature a "curated assortment of the latest fashion trends," which Macy's said was a decision based on changing consumer preferences amid the COVID pandemic.
Marc Mastronardi, chief stores officer at Macy's, said in a statement, "As customer preferences and buying behaviors change, we continue to evolve to deliver the experience our customers expect."
He continued by saying, "Market by Macy's and Macy's Backstage each offer unique shopping experiences – one celebrates discovery and convenience, while the other appeals to the customer who loves the thrill of the hunt for a great value."
The Market by Macy's stores will open in shopping centers versus Macy's traditional mall anchor store locations.
A store in the Johns Creek Town Center in Suwanee, Georgia, is slated to open on Aug. 20 and will be the third location in the metro-Atlanta area, which also includes sites at Presidential Markets and Southpoint shopping centers.
A second location will debut in the St. Louis area at Chesterfield Commons, while a third store will open at Chicagoland in Evergreen Park, Illinois. The location in Evergreen Park will be Macy's first dual Market by Macy's and Macy's Backstage store, with the latter located on the second floor.
Moving to a smaller store format, Macy's said, will allow it to expand its presence while replacing underperforming locations or entering new markets where it is not currently located. As result of a portfolio assessment, Macy's said it will close its namesake store in Chesterfield, replacing it with a Market by Macy's store near Chesterfield Commons.
Macy's opened its first Market by Macy's location in 2020 in the Dallas-Fort Worth area of Texas. Other locations were opened the following year in the Atlanta metro area at Presidential Markets and South Point shopping centers, followed by two more locations in the Dallas-Fort Worth area at the WestBend and Highlands at Flower Mounds shopping centers.
By the end of 2022, Macy's said it plans to have eight Market by Macy's locations in place. As of April 30, the retailer also had 511 namesake stores, 55 Bloomingdale's locations, and 160 Bluemercury shops, CNBC reported.
As of Wednesday at 12:01 a.m. ET, shares of Macy's were trading at $18.35, up 19 cents or 1.05%.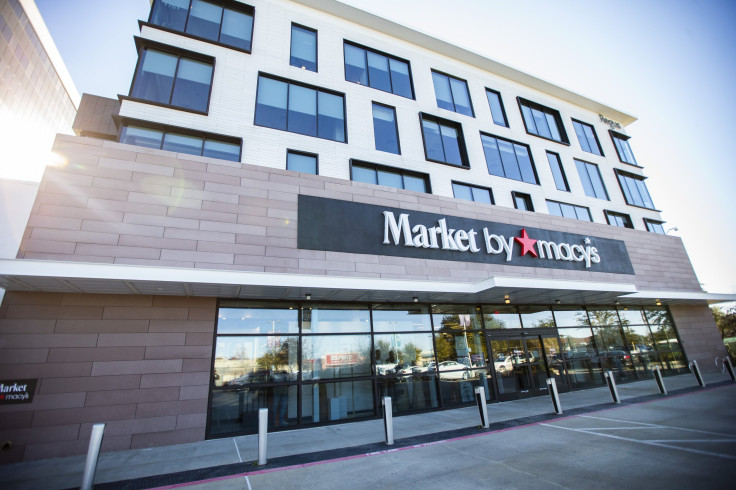 © Copyright IBTimes 2023. All rights reserved.