Why Are COVID Cases Rising In The US Again?
As subvariants of the Omicron variant become more prevalent, COVID-19 is on the rise again. The number of cases are up 26% from last week -- a threefold increase over the last month , according to the Centers for Disease Control and Prevention.
At least four subvariants of Omicron are causing concern as they have proven to be more infectious than previous mutations. The BA.2 and BA.2.12.1 are currently the most dominant, comprising 50.9% and 47.5% of all COVID cases, respectively, the CDC said, as reported by USA Today.
Also driving the new infections are the waning immunity that has now set in among people who were vaccinated earlier and those who were previously infected with the virus, as well as the relaxing of mask requirements, the agency said at a coronavirus briefing on Wednesday.
Director Rochelle Walensky pointed out that about one-third of Americans now live in an area that has medium or high COVID-19 rates. She added that, on average, about 3,000 people in the U.S. are being hospitalized a day for the virus, and 275 are dying from COVID-19.
The CDC urges those living in areas of high infections and hospitalization rates wear face masks in indoor public places. It also encourages Americans to get vaccinated or get their booster shot if they have been fully vaccinated.
But it is those who were previously infected with COVID-19 that may be biggest cause for concern. A paper published in the journal "Nature" on Wednesday indicated that unvaccinated people have little cross-variant immunity when it comes to prior infection from COVID-19.
"In the unvaccinated population, an infection with Omicron might be roughly equivalent to getting one shot of a vaccine," Melanie Ott, director of the Gladstone Institute of Virology and co-senior author of the paper, said in a statement. "It confers a little bit of protection against COVID-19, but it's not very broad."
The study showed that individuals who were infected with Omicron may only have protection from subvariants of Omicron and no other strains of COVID-19 such as the Alpha, Beta, Gamma, and Delta variants.
"When it comes to other variants that might evolve in the future, we can't predict exactly what would happen, but based on these results, I'd suspect that unvaccinated people who were infected with Omicron will have very little protection," Ott said. "But on the contrary, vaccinated individuals are likely to be more broadly protected against future variants, especially if they had a breakthrough infection."
Compounding the rise in COVID infections is the recent reduction in pandemic funding that will be needed as new vaccines are being developed and are expected to arrive this fall or winter, USA Today reported.
Coronavirus response coordinator Ashish Jha, who started in March, has the goal of ensuring this happens. He is working with Congress to secure funding to ensure Americans have access to the next generation vaccines.
"I want to make sure we have enough resources that we can buy enough vaccines for every American who wants more," Jha said during the White House coronavirus briefing on Wednesday,
"I think that is absolutely critical. We do not have the resources to do that right now. So without additional funding from Congress, we will not be able to buy enough vaccines for every American who wants one once these new generation of vaccines come out in the fall and winter. "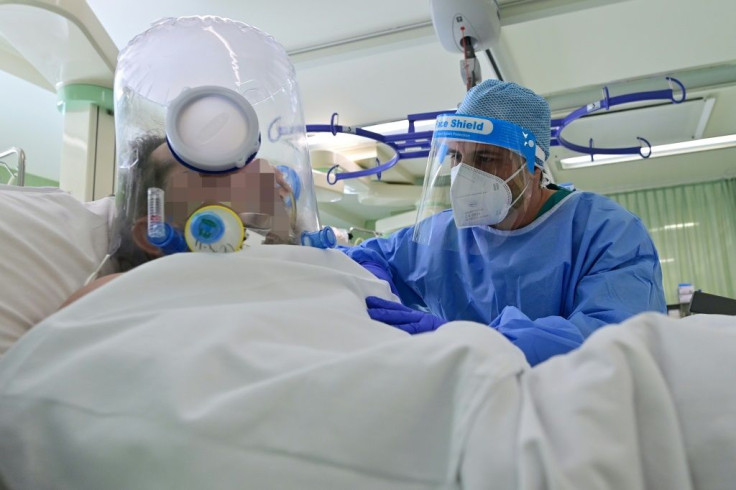 © Copyright IBTimes 2022. All rights reserved.
FOLLOW MORE IBT NEWS ON THE BELOW CHANNELS