Madonna: What Time Does the 2012 Super Bowl Halftime Show Start? [VIDEO]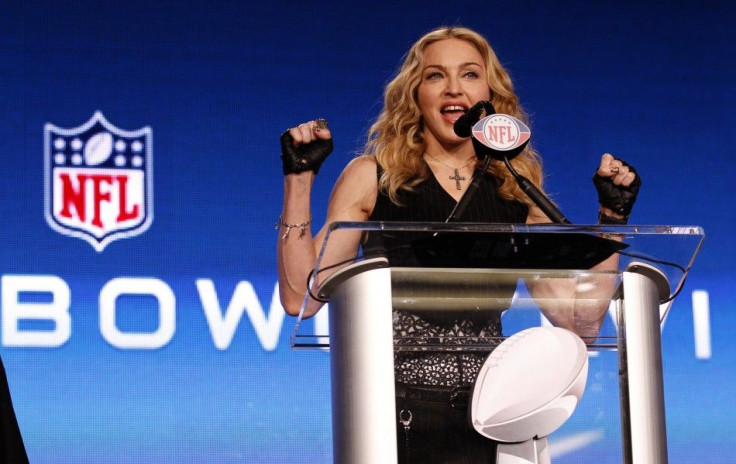 Millions of people who tune in to the Super Bowl will not be watching for the football, but rather for the commercials and the halftime show.
For those who are looking to skip to Madonna's halftime performance, make sure to be around the television between 7:30 and 8:30 p.m. EST. (Or between 6:30 and 7:30 p.m. CST; 5:30 and 6:30 p.m. MST; 4:30 and 5:30 p.m. PST.)
With the game starting at 6:29 p.m. EST, and each quarter lasting between 30 and 60 minutes, Madonna may take the stage as early as 7:30 p.m. EST, and as late as 8:30 p.m. EST.
More than likely, Madonna will go on stage at about 8:00 p.m. EST. She will be performing at Lucas Oil Stadium in Indianapolis with multiple guests, including Nicki Minaj and M.I.A.
On Jan. 30, Madonna went on The Tonight Show with Jay Leno and announced the performance would run 12 minutes -- the staging will require eight minutes to be set up and seven minutes to be taken down.
The Material Girl described the event as the most nerve-racking thing she has ever done.
She said a rule is no nipples.
Here is the link to the interview: http://youtu.be/jBrR2shNRv0 -- the video is inverted.
Also on hand at the Super Bowl will be Kelly Clarkson, who will sing the National Anthem.
© Copyright IBTimes 2023. All rights reserved.