Majorca Undergoing A Little Revolution: Adios, Binge Drinkers, Ola, Wealthy Tourists!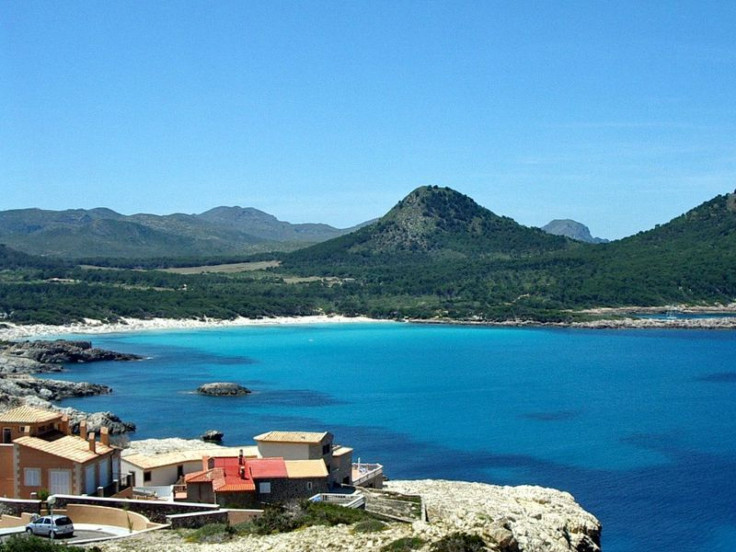 Playa de Majorca is well-known for its parties that rage until sunrise and the phenomenon of binge drinking by drunken, brawling, youthful tourists, mostly from Britain and Germany. But soon, that famous image of licentiousness and loutish behavior might disappear. In an interview with the German newspaper Bild, the deputy mayor of the Spanish island's capital city of Palma de Majorca, Alvaro Gijón, said that he wanted to attract another kind of visitor – that is, those who are deeper-pocketed and drink less.
The island, which is part of the Balearic Islands archipelago and located off the eastern coast of Spain in the Mediterranean, is going to have a makeover. The plan is for it become more like a new St. Tropez – the glamorous French Riviera town and home of the jet- set -- or Miami.
Gijón said the aim is to attract wealthier people who are willing to spend more money, like those coming from China or Dubai, and to put a stop to binge drinking (a popular activity among young Europeans, particularly the British). "Booze tourism is out of date. When people get drunk they should do so in discos, not on the beach in public," Gijón told Bild. To start with, local authorities will impose a ban on public drinking from 10 a.m. to 1 p.m. Later in the year, this ban would be extended to the whole day.
In the second step, officials will close more than 60 percent of existing hotels and on these portions of land, construct new ones that will be more luxurious and attractive to wealthy tourists, according to The Daily Telegraph. Gijón said there will be more four- and five-star hotels dotting the islands. This plan will be overseen by a consortium over the next five to six years. Gijón said that he is determined to change the island's reputation and put a stop to the tourists' excessive drinking. "There are other places in the world for them," said Gijón.
However, as tourism represents 80 percent of the Balearic Islands' gross domestic product and given that more than half of the local population works in this sector, this proposed transformation could be a risky proposition if well-heeled tourists fail to materialize. Last year, more than 6 million tourists came to the Balearic islands, including more than 3 million Germans and about 2 million Britons, as well sizable contingents from Scandinavia.
© Copyright IBTimes 2023. All rights reserved.
FOLLOW MORE IBT NEWS ON THE BELOW CHANNELS