Malaysia Airlines Flight MH370: Air Search Cancelled In Favor Of Expanded Underwater Hunt Involving Private Contractors That Could Cost About $60M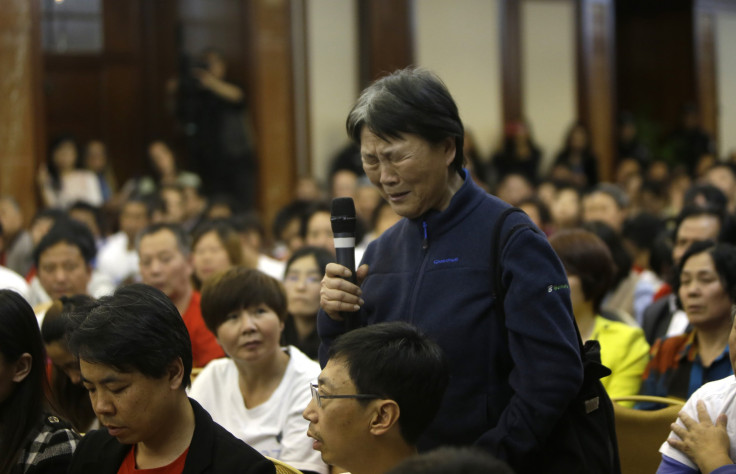 The underwater hunt for missing Malaysia Airlines Flight MH370, which mysteriously disappeared more than seven weeks ago, will enter a new phase with the cancelation of the aerial search and the beginning of a massive search of the ocean floor that may take up to eight months and cost $60 million, Australian Prime Minister Tony Abbott announced Monday.
Search crews will reportedly conduct a thorough hunt of the ocean floor covering about 23,167 square miles, reports said, and the new mission will enlist the help of private contractors who can use additional sonar mapping equipment towed behind boats to search the expanded area. The Bluefin-21 robotic submarine, which began its 16th mission Monday, has so far searched about 150 square miles of the ocean with no sign of the missing jetliner in a remote part of the southern Indian Ocean about 1,000 miles off Australia's west coast, the Joint Agency Coordination Centre said in a statement.
"It is highly unlikely at this stage that we will find any aircraft debris on the ocean surface. By this stage, 52 days into the search, most material would have become waterlogged and sunk," Abbott said, according to Associated Press. "Therefore, we are moving from the current phase to a phase which is focused on searching the ocean floor over a much larger area."
According to reports, the new underwater search zone will focus on a section of the ocean from where four sets of signals were detected and are believed to have been emitted by MH370's black box locator. However, no new signals have been heard since April 8, giving rise to concerns that the batteries of the flight recorder, which typically last about 30 days, may have died.
Abbott reportedly said the intensified search was necessary because of the "disappointing and baffling" failure to find the wreckage. "The aircraft plainly cannot disappear. It must be somewhere."
Australia would now seek contributions from other countries, Abbott reportedly said, to help pay for equipment to be used in the new search mission, which will include crews searching an area that measures 430 miles in length and about 50 miles in width.
The Beijing-bound Malaysia Airlines flight, with 239 people on board, disappeared shortly after takeoff from Kuala Lumpur, triggering a massive, international search effort involving dozens of countries and agencies, and is expected to become the most expensive search of its kind in aviation history.
"We are going to do all these things because we do not want this crippling cloud of uncertainty to hang over these families and the wider traveling public," Abbott reportedly said.
© Copyright IBTimes 2023. All rights reserved.
FOLLOW MORE IBT NEWS ON THE BELOW CHANNELS