Malaysia Airlines Flight MH370: Author Of First Book On Missing Jetliner Claims It Was 'Shot Down In Military Training Exercise;' Film Trailer Suspects Passengers And Crew On Board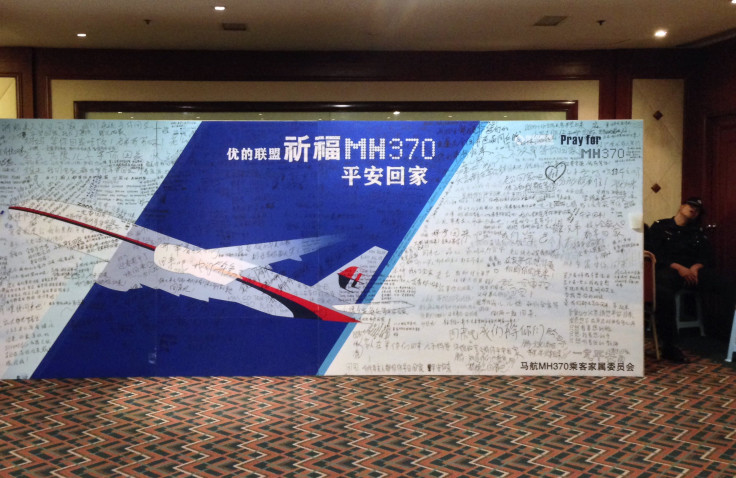 "Flight MH370: The Mystery," a new book released about Malaysia Airlines Flight MH370, which mysteriously disappeared more than two months ago with 239 people on board, claims that the jetliner was shot down during a joint Thai-U.S. military training exercise and was then turned to a subject of an elaborate international cover-up by authorities.
The book, written by Anglo-American journalist and author Nigel Cawthorne, has angered relatives of passengers on board the missing jetliner, as Cawthorne reportedly introduces his book claiming that the families of the plane's passengers will "most certainly" never find out what happened to their loved ones, while supporting the theory that the plane was shot down shortly after it stopped communicating with air traffic controllers. The book also reportedly claims that search parties were deliberately misled and sent to the wrong locations as part of the cover-up.
"The drill was to involve mock warfare on land, in water and in the air, and would include live-fire exercises," the book reportedly states. "Say a participant accidentally shot down Flight MH370. Such things do happen. No one wants another Lockerbie, so those involved would have every reason to keep quiet about it," the author adds, referring to the 1988 Lockerbie bombing that brought down Pan Am Flight 103, killing all 243 passengers and 16 crew on board.
Cawthorne's book also reportedly states that the failure to find the flight data recorder, also known as the black box, "in itself is suspicious" and even if searchers do find the plane's black box, it may not be the original.
"There's absolutely no answers. It's devastating for the families," mother of Australian citizen Rod Burrows, who was one of the passengers on board Flight MH370, told Australia's Fairfax Media. "There are so many theories that I only want to believe one, that they were all unconscious and didn't know what was going on ... That keeps me sane. All I want is for somebody to find a bit of plane."
On Wednesday, Malaysian Prime Minister Najib Razak called for real-time tracking of planes and improved communication systems to prevent another missing-plane incident such as the one involving MH370.
"One of the most astonishing things about this tragedy is the revelation that an airliner the size of a Boeing 777 can vanish, almost without a trace. In an age of smartphones and mobile Internet, real-time tracking of commercial airplanes is long overdue," Razak reportedly said.
Meanwhile, the trailer of a film based on the missing plane was unveiled Saturday at the Cannes Film Festival, titled "The Vanishing Act," and is directed by Rupesh Paul. The more than one minute trailer portrays an onboard love affair and shows a passenger with a gun, casting suspicion on a number of passengers and crew.
Paul reportedly hopes to shoot the film in India and the U.S., and release it sometime in September. See the trailer here.
© Copyright IBTimes 2023. All rights reserved.