Malaysia Airlines MH17: Buk Missile May Have Been Cause Of Ukraine Crash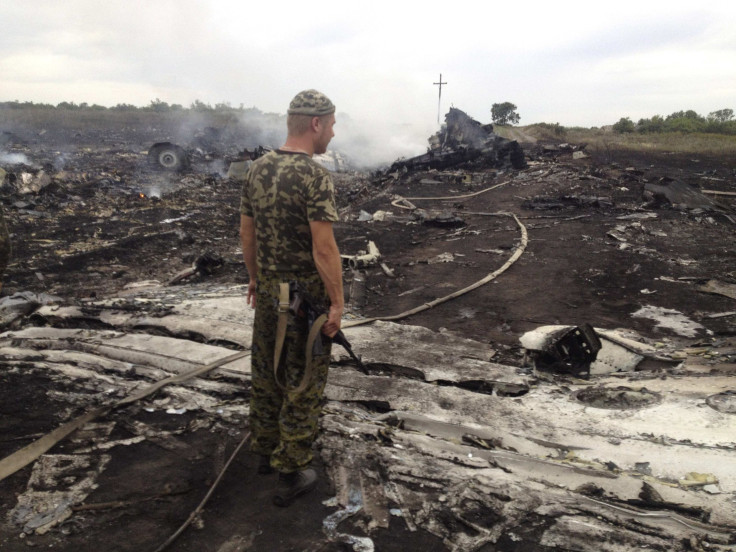 If Malaysia Airlines flight MH17 was indeed shot down near Torez, in eastern Ukraine, as several news reports are saying, it couldn't have been hit by one of the shoulder-fired portable missiles that have brought down Ukrainian government helicopters during the conflict in eastern Ukraine.
Flying between Amsterdam and Kuala Lumpur, the Boeing 777 was at cruising altitude, several hours into the flight, at a height that can be reached only by sophisticated missiles, fired either from the ground or from fighter aircraft. Both the Russian and Ukrainian governments possess those missiles, and so could the pro-Russian separatists based in eastern Ukraine. However, it is not clear to what extent, if at all, the separatists have the technological skills required to operate an advanced missile system, even if they managed to get their hands on one.
Reuters said bodies and debris are scattered in a range of 7 miles (11 kilometers), a vast area consistent with a midair explosion at high altitude.
According to the Associated Press, an adviser in Ukraine's Interior Ministry, Anton Gerashenko, posted on Facebook that the plane was flying at 10,000 meters (33,000 feet) and was hit by a missile fired from a Russian-built Buk launcher. A similar launcher was seen by Associated Press journalists near the eastern Ukrainian town of Snizhne earlier Thursday.
The Buk, known in the West as SA-11 or SA-17, depending on the version, is a large ground-to-air missile that can reach a maximum altitude between 11,000 and 25,000 meters depending on the version. Guided by a radar station on the ground, it's big enough to bring down large airplanes with a single hit.
It's known to be operated by both the Russian and Ukrainian armed forces. It's not clear at this time whether pro-Russian separatists in eastern Ukraine have seized any Buk missiles, or were given any. In his Facebook update, the Ukrainian interior ministry official said that the missile used to shoot down the Malaysian airplane had been given to separatists by Russia, but that couldn't be confirmed independently.
An Associated Press photographer took a shot of a Buk launcher being moved by Ukrainian government troops near Slovyansk about two weeks ago.
© Copyright IBTimes 2023. All rights reserved.