Malaysia Airlines MH17: Ukrainian Intelligence Officials Knew Rebels Could Shoot Down An Airplane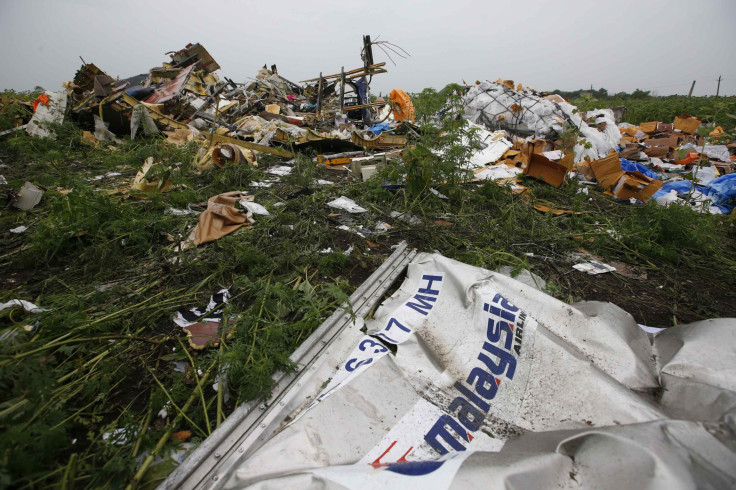 Ukrainian intelligence officials said they knew three days before Malaysia Airlines Flight MH17 crashed in the eastern part of the country rebels had weapons capable of shooting down a jetliner from altitudes higher than the Boeing 777 was flying, the Wall Street Journal reports.
The officials' knowledge further complicates why Ukrainian air officials did not entirely close off the airspace in the Donetsk region where MH17 was flying when it was shot down, killing all 298 passengers and crew members.
The pro-Russian separatists were known to possess three Buk-M1 medium-range antiaircraft systems, called the SA-11 Gadfly by NATO, as early as July 14, said Vitaly Nayda, head of counterintelligence for Ukraine's security service.
Ukraine imposed a partial flight ban in the region July 1 for flights below 26,000 feet and July 14 for flights below 32,000 feet after rebels shot down a Ukrainian military transport plane with eight people aboard flying at 21,000 feet. The Malaysia Airlines jet flew at 33,000 feet.
Both the Ukrainian military and the rebels have denied shooting down the jet.
The Organization for Security and Cooperation in Europe sent a delegation of 30 staff to investigate the MH17 crash site Friday but said Saturday it has obtained "very limited access."
"There were dead bodies at the scene, marked, but exposed to the elements," OSCE reported. "No process of debris collection was observed. Some of the Donetsk People's Republic's guards were visibly intoxicated and aggressive."
Journalists reported Friday rebels fired a warning shot at investigators and refused them access to the site.
OSCE said rebels have continued attacks in the Donetsk and Luhansk regions with gunfire, booby traps and mines, and paramedics have reported at least 250 people died and 850 were wounded in June and July in the Luhansk region alone.
© Copyright IBTimes 2023. All rights reserved.