Malaysia Arrests 5 Journalists Under Sedition Act For News Report On Islamic Law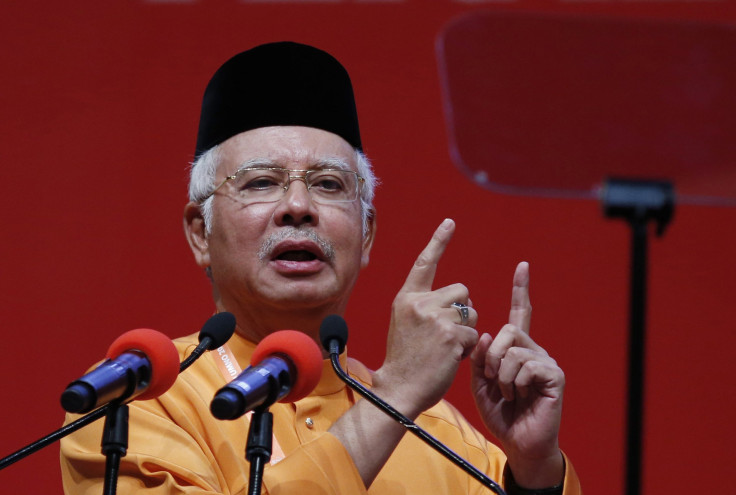 Five media professionals were arrested in Malaysia under the Sedition Act for publishing a story that discussed punishments under Islamic law. The offices of the Malaysian Insider were raided by police and officials from the Malaysian Communications and Multimedia Commission late Monday, according to Reuters.
Managing Editor Lionel Morais, Features Editor Zulkifli Sulong and Malay News Editor Amin Iskandar were arrested on Monday, and their equipment, including computers, were confiscated.
The next day, Malaysia Insider CEO Jahabar Sadiq and The Edge's publisher Ho Kay Tat were arrested when they went to a police station to deliver their statements in connection with the news report. Police reportedly said they would apply for a remand order for the five individuals.
"These arrests appear to go beyond just our reportage about one hudud article," Jahabar said before he was arrested, Malaysia Insider reported.
"The Malaysian Insider will continue to report without fear or favour despite these arrests. It is business as usual," he added.
The paper is under investigation for a March 25 story in which it claimed that Malaysia's nine ruling sultans had rejected a proposal from an opposition party that would have amended federal law to allow the use of Islamic punishment, known as hudud, in the Kelantan region. Authorities have reportedly declined to comment on the matter. In response, the country's police chief called on them to give statements for publishing "false news," the Rakyat Post reported.
Malaysia's Islamist opposition party seeks to enforce a strict interpretation of shariah law, which calls for punishments including amputations and stonings. Datuk Seri Abdul Hadi Awang, president of the Pan-Malaysian Islamic Party (PAS), called on the country's Muslim lawmakers on Monday to support a bill that would allow the enforcement of hudud in Kelantan. "They (non-Muslims) must give way in the spirit of the Federal Constitution, which states that Islam is the religion of the federation and that other religions are free to be practised," he said, according to AsiaOne.
The journalists are being investigated under the country's Sedition Act, which carries a maximum sentence of up to three years in prison for speech with "seditious tendency." They could also face charges under the Communications and Multimedia Act.
Authorities have conducted a series of arrests since last August under the Sedition Act, which has drawn politicians, activists, lawyers and academics in its fold. Most recently, Nurul Izzah Anwar, the daughter of jailed opposition leader Anwar Ibrahim, was arrested for sedition over a speech made in parliament.
"This started out as the cops wanting to question the editors and take statements," Syahredzan Johan, a lawyer representing the company, told Reuters. "We only knew they wanted to make arrests after they came to the office."
Prime Minister Najib Rizak had vowed to revoke the Sedition Act after protests in 2012, but its use has continued unabated. The law has been strongly criticized by opposition groups and international organizations, who claim it is used to silence dissent. "The Malaysian government is increasingly using the Sedition Act to instill fear and silence in political opponents and critics. Prime Minister Najib's crackdown on free expression has shown his true rights-abusing colors," Phil Robertson, deputy Asia director at Human Rights Watch, said in a statement.
© Copyright IBTimes 2023. All rights reserved.