Malaysia Shariah Law: Islamist Party Passes Bill To Implement Harsh Islamic Criminal Punishments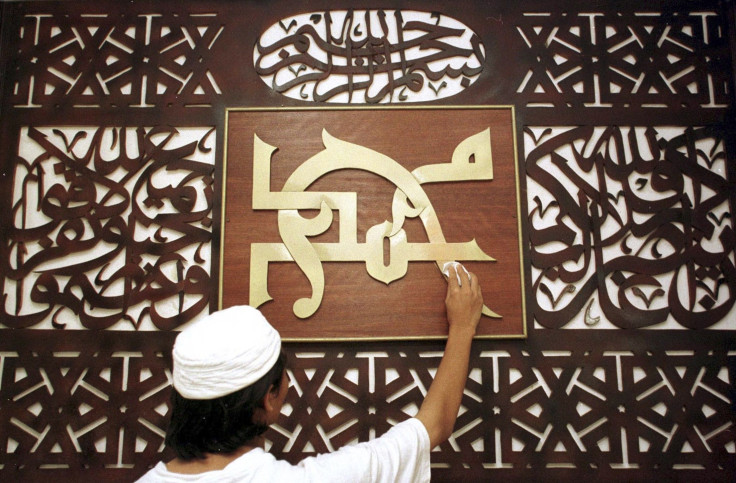 A Malaysian Islamist party successfully passed measures Thursday that could see harsh Islamic criminal punishments carried out in the state it governs. Critics have sounded the alarm over the push to implement strict Shariah law in the northeastern state of Kelantan, arguing that though it would nominally apply only to Muslims, it could threaten the religious co-existence enshrined in Malaysia's national constitution.
The Shariah amendments, known as "hudud," were passed unanimously by Kelantan's Islamist-controlled state legislature and would amend the state's penal code to allow for punishments like caning and stoning for crimes ranging from alcohol consumption to apostasy, according to the Anadolu news agency. Kelantan's population is 95 percent Muslim, and the Pan-Malaysian Islamic Party (PAS), which controls the state government, has long been pushing to strengthen and implement a hudud law from 1993 that was never enforced because it conflicted with the country's federal constitution.
Malaysia has a longtime reputation for practicing a relatively moderate brand of Islam, but more conservative attitudes have gained ground in recent years, with various Islamist political factions, including PAS, jockeying for support from religious voters. Muslims make up about 60 percent of the country's 30 million citizens, which include significant Buddhist and Christian religious minority populations. While Islam is Malaysia's official state religion, the country's constitution allows for other religions to be freely practiced.
This crucial provision supporting the country's fundamental multi-religious character is now under threat as a result of PAS' efforts in Kelantan, according to Malaysian social activist Azrul Mohd Khalib. "Implementation of hudud will, without any doubt, affect all regardless of religion, ethnicity or creed," he wrote in a Thursday editorial for the Malay Mail Online. "Non-Muslims should not and must not be silent just because they are allegedly not affected by the proposed laws. The eroding of our fundamental freedoms and civil liberties, in the name of religion, affects everyone." Most states in Malaysia already practice some form of Shariah law, but its scope is limited by federal law.
The move to implement the strict new measures might for the time being be limited to Muslims in Kelantan, but their passage nonetheless inherently undermines Malaysia's existing secular legal framework, Khalib said. "The adoption of hudud into practice, to me, would represent a failure of our existing legal systems to deliver justice."
It would also be unfeasible to implement the measures in a diverse, multi-religious country like Malaysia, according to Datuk Koo Chin Nam, a top official in the Malaysian Chinese Association, a political party that supports the rights of the country's Chinese minority. "The moderates must rally to reject this new brand of political Islam and be pragmatic, taking into consideration the multiracial and multi-religious facet of our country," he told the Malaysian Star Online news site. "There will definitely be a crisis when legal institutions are shaped to conform to a particular religion."
Religious minorities in the country have been complaining about discrimination by the state in recent years, particularly as a result of laws that prohibit proselytization by non-Islamic faiths but not by Muslims. Tensions have built up around the conversion issue in particular, with Christian groups complaining that members of their churches are being duped into embracing Islam, while Muslims have accused Christians of attempting to proselytize as well.
While PAS' attempt to implement its strict Islamic amendments might seem like a charged move in the midst of these tensions, the concrete impact of the drive will be negligible, according to Yang Razali Kassim, a senior fellow at the S. Rajaratnam School of International Studies at Nanyang Technological University in Singapore. "The passing of the Kelantan bill on Islamic criminal law will not amount to much, except to demonstrate PAS' commitment to its mission as an Islamist party, especially in the state of Kelantan it controls," he said. "The bill still needs to be passed by the federal parliament, which is dominated by the ruling National Front coalition. There support for the bill is far from certain, if not outrightly opposed by the ruling front."
The biggest casualty of the move will not be Malaysia's multi-religious character but the three-party opposition coalition, of which PAS is a member, Razali argued. The coalition, known as the People's Alliance, has been the most viable force challenging the country's ruling party, even winning the popular vote for the first time in Malaysia's history during the 2013 elections. Following PAS' hudud move, more-progressive members of the coalition have rebuked the Islamist party and threatened to leave the alliance.
The ruling party, led by Prime Minister Najib Razak, has been eager to bolster its Islamic credentials in order to appeal to conservative supporters and has shied away from criticizing Islamist initiatives, something that has contributed to their growing influence. While Razak and his allies have not stood in the way of PAS' hudud push thus far, it remains to be seen whether the party will back the controversial proposals at a federal level.
FOR FREE to continue reading
✔️ Unlock the full content of International Business Times UK for free
offer available for a limited time only
✔️ Easily manage your Newsletters subscriptions and save your favourite articles
✔️ No payment method required
Already have an account?
Log in
© Copyright IBTimes 2023. All rights reserved.