Malaysian Court Convicts 9 Transgender Women, LGBT Groups Slam Decision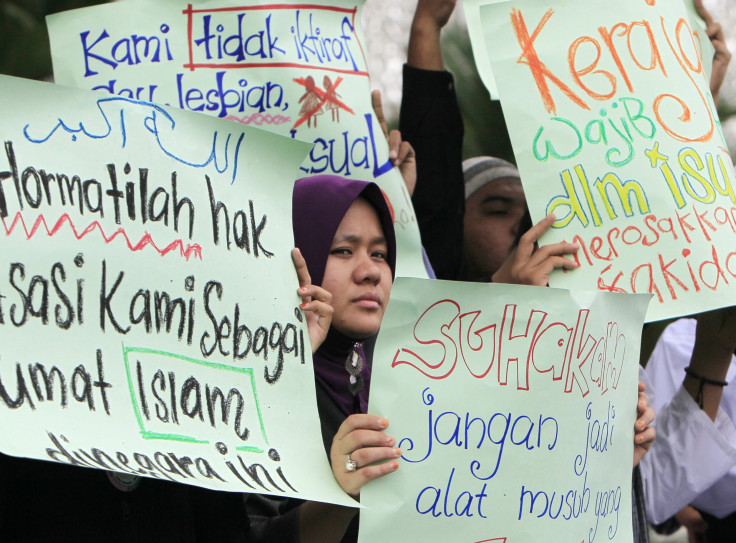 An Islamic court in Malaysia has convicted nine transgender women of violating laws that prohibit "a male person posing as a woman," Human Rights Watch (HRW) said on Monday. All women were fined and two were handed jail sentences. Religious authorities in the northeastern state of Kelantan arrested the women in a raid earlier in June, who pleaded guilty the next day.
Their lawyer reportedly filed an appeal on their behalf and the two women were released on bail, pending the appeal's outcome.
HRW condemned the court's decision and called on the country to immediately abolish "discriminatory" laws against LGBT people. Activist group Transgender Europe reported that the trial of the women was conducted under pressure. "Their rights were not explained to them, and some were also advised to plead guilty," ​the group said, according to LGBT rights blog 76 Crimes.
"Malaysian authorities need to stop hauling transgender people into court simply because of who they are and what they wear," Neela Ghoshal, senior LGBT rights researcher at HRW, said in a statement. "The government needs to recognize that the freedom to express your gender is as fundamental as any other freedom."
The nine women, locally known as mak nyah, were attending a birthday party at a hotel when officials from Kelantan's Islamic Affairs Department raided the place and arrested them. HRW said the incident was the latest in a series of arrests and harassment against transgender people in Malaysia.
In a 2014 report, the rights group found that transgender people in Malaysia were routinely subjected to rights violations by federal and state authorities that included arbitrary arrest, torture, extortion and sexual assault. The report also found several instances of violence and discrimination by private citizens, including discrimination from health workers and employers.
Also in 2014, a Malaysian appeals court struck down the law in the state of Negeri Sembilan, with the presiding judge calling it "degrading, oppressive and inhumane." Enforcement of the law has since been suspended in the state, but the state government has appealed the decision to a federal court. Meanwhile, the law against cross-dressing remains in place across the rest of Malaysia's 13 states and its federal territories.
"The Malaysian authorities should be protecting trans people from discrimination, not perpetuating it," Ghoshal said. "The Kelantan Islamic Department should immediately drop the charges against the nine women, and all state governments should repeal these discriminatory laws."
© Copyright IBTimes 2023. All rights reserved.
FOLLOW MORE IBT NEWS ON THE BELOW CHANNELS