Mali Appoints Prime Minister Sissoko To Replace Diarra As Upheaval Drags On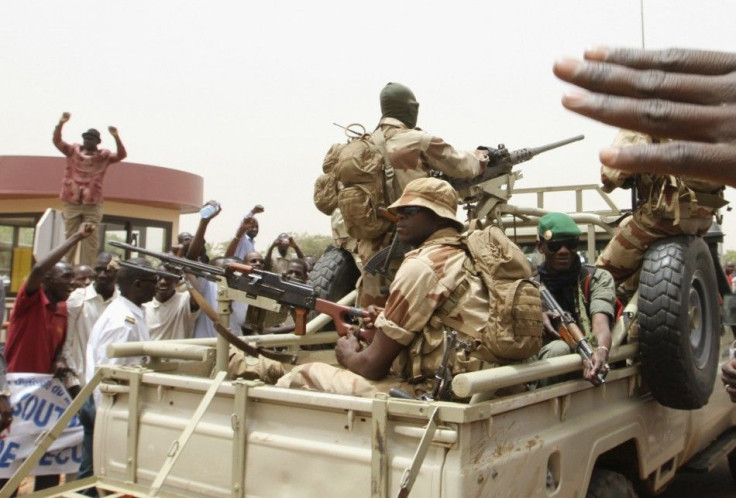 The interim government in Mali's capital city of Bamako suffered yet another crisis on Tuesday, culminating in the appointment of new Prime Minister Django Sissoko, whose predecessor, Cheikh Modibo Diarra resigned after trying to flee the country.
"Our country is living through a period of crisis," Diarra said in a filmed address on Tuesday morning. "Men and women who are worried about the future of our nation are hoping for peace. It's for this reason that I, Cheikh Modibo Diarra, am resigning along with my entire government on this day, Tuesday, 11 December 2012. I apologize before the entire population of Mali."
The incident was one more roadblock on the path to stability for Mali, which is under pressure to get its act together in order to combat an Islamist insurgency that has taken over its vast northern region.
Mali, a beacon of African democracy since 1992, fell apart in March of this year when a group of mid-ranking army members led by Capt. Amadou Sanogo ousted the civilian administration in a military coup. An interim government was established shortly thereafter, led by Diarra and President Diouncounda Traore.
But it is clear that Sanogo and his military peers still wield control over the government, to the dismay of the international community. They have so far failed to organize the army into the cohesive, capable force needed to take back the north, and this has become an issue of global importance.
In recent months, jihadist groups with links to al Qaeda have established a base in northern Mali, imposing a harsh version of Shariah, or Islamic law, on citizens of towns including Gao, Kidal and the fabled Timbuktu. They have also set up terrorist training camps, and are strengthened by a cache of weapons left over from their mercenary work defending the Libyan regime during that country's 2011 revolution.
Keen to avoid an escalation of the regional security crisis, African leaders agreed last month to send a force of 3,300 troops to Mali sometime early next year. Western powers have voiced support for the initiative and floated plans to send their own training forces to help the Malian army shape up, but final approval is still awaiting a decision from the U.N. Security Council.
Diarra and Sanogo are reported to have disagreed over this very issue. Sanogo maintains that the Malian army doesn't need international support to take back the north, while Diarra has welcomed the idea of foreign intervention.
Diarra resigned after he was arrested by soldiers for attempting to leave the country on Monday night; he said he was going to Paris for medical treatment, but his detractors accused him of fleeing for selfish reasons.
Bakary Mariko, a spokesperson for Sanogo's entourage, said the army had recommended Diarra's resignation since the prime minister regularly disagreed with both Sanogo and President Traore.
"It's the reason why Mali's army has taken things into their own hands and told Cheikh Modibo Diarra to resign for the good of Mali," said Mariko to the Associated Press.
Sanogo and his peers insisted that Diarra's forced resignation did not signify another military coup, since Traore is still in power. Now the newly appointed Prime Minister Sissoko, previously an ombudsman for the country, will try his hand at navigating Bamako's delicate political landscape.
Sissoko's ascension was announced by Traore in a televised address on Tuesday night. The prime minister's first task will be to form a new interim government to replace the one that fell apart with Diarra's resignation, with eventual hopes of holding general elections.
It is likely that this latest upheaval will stand in the way of foreign plans to intervene in Mali, since Western diplomats have said that stability in Bamako is a necessary precondition for any military intervention in the north, where terrorist training and humanitarian crises continue to unfold.
© Copyright IBTimes 2023. All rights reserved.