Man Falls Unconscious Hours After Getting COVID-19 Vaccine, Dies Days Later
KEY POINTS
The man suffered from left ventricular hypertrophy less than two hours after vaccination
District officials say his death was not vaccine related
The deceased man's family members have demanded a thorough investigation into the cause of his death
A 36-year-old man in India who received his first shot of a COVID-19 vaccine has died after falling unconscious less than two hours later.
Suresh Madaiah, a resident of Mysuru city in India's southwestern Karnataka state, received the first shot of the AstraZeneca-Oxford COVID-19 vaccine at 1.55 p.m. local time last Friday. He was later rushed to K.R. Hospital at 2.58 p.m. after he fell unconscious, Deccan Herald reported.
At the hospital, a team of doctors intubated and examined Madaiah. His ECG and ECHO results showed he suffered from left ventricular hypertrophy.
Left ventricular hypertrophy is a term used to refer to the enlargement and thickening of the walls of the heart's chamber. Ventricular hypertrophy can lead to stroke, arrhythmia or sudden cardiac arrest, according to Mayo Clinic.
"He was in a coma for two days. On Friday, a CT scan revealed that he had a stroke and suffered a brain hemorrhage. Surgery was deferred as he wasn't fit enough," Dr. K H Prasad, district health officer, told the Deccan Herald.
The district administration said Madaiah, who had a pre-existing cardiovascular disease, had not revealed his medical condition prior to the vaccination. The District Adverse Event Following Immunization Committee said his death was not connected to the vaccination.
"He was declared dead on Monday and his post mortem was done on the same day, which revealed his pre-existing heart condition," Dr. Prasad added.
Despite the findings of the district administration, Madaiah's family demanded a thorough investigation into the cause of his death.
According to the AstraZeneca vaccine's safety profile, 52.6% of patients who receive the shot experience headaches, 53.1% experience fatigue, 44% develop muscle pain, 33.6% experience fever and 21.9% suffer from nausea. The percentages are based on data accumulated from four clinical trials with more than 23,000 participants.
Officials have also recorded some cases where patients had an allergic reaction to certain ingredients in the vaccine. Symptoms of allergic reactions included hives, rash or swelling. There have also been a few cases of anaphylaxis. However, the symptom is a very rare event, according to Medical News Today.
India has so far reported 34,447,536 COVID-19 cases and 463,655 deaths, according to Johns Hopkins University data.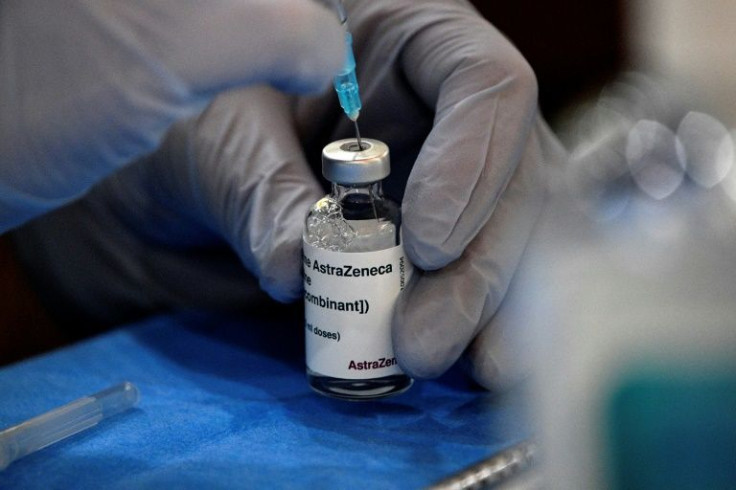 © Copyright IBTimes 2023. All rights reserved.
FOLLOW MORE IBT NEWS ON THE BELOW CHANNELS