Man Gets Scare Of His Life After Spotting 6-Foot Python In His Bathroom While On The Toilet [Photos]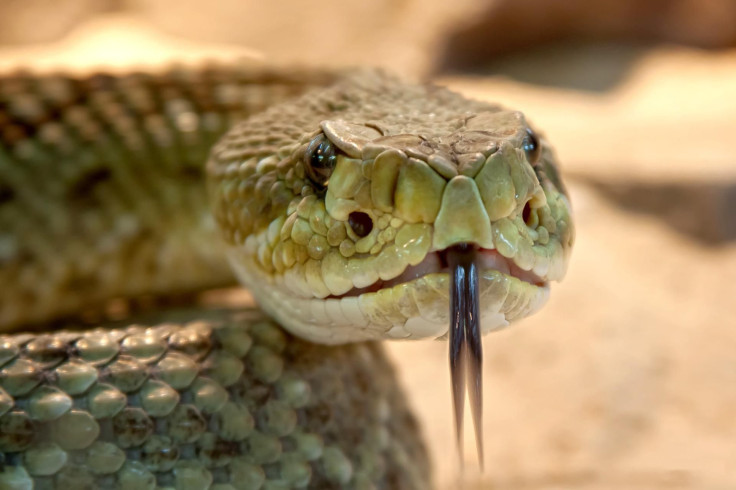 KEY POINTS
The man quickly called snake catchers to fetch the 10-kilogram snake slithering its way into his bathroom
Although it took Jackson less than a minute to catch the python, it tried to engage him in a fight and almost bit him
Jackson said the snake might have been disturbed, and so it sought a more comfortable shelter
A resident from Queensland was shocked Wednesday when he spotted a massive snake on top of his shower near a heat lamp while on the loo, according to a report.
The man, who was reportedly in his senior years, quickly called snake catchers to fetch the 10-kilogram snake slithering its way into his bathroom.
Anthony Jackson from Hudson Snake Catching, who attended to the call of the startled man, told news.com.au that the snake was a coastal carpet python between five to six feet in length. It was coasting atop the shower frame and a few bottles of shampoo in a rack.
"Old mate on the toilet when he first saw me told me, 'Mate, it scared the s--t out of me,'" Jackson said.
Jackson, who used to be a wildlife photographer before joining the snake-catching trade last year, arrived at the scene nine minutes after the call.
"After I stopped having a laugh for a few minutes, I got the hook and took it down, and then it was cranky ... I removed it from the heat lamp, which is where it was finding comfort," Jackson said.
Although it took him less than a minute to catch the "curious" python, it tried to engage him in a fight and almost bit him.
"It tried to bite me ... I'm thinking it was kind of a predator thing because it looked down and saw me as a food item," he said. "But once I took it down with a hook and put it into a pillow case, I rescued it and put it in the wild with all the other ones."
Jackson said that the snake might have wandered into the bathroom due to the tree removal in the nearby area, where it was originally staying.
He said that the snake might have been disturbed and so it sought a more comfortable shelter.
"Behind the house, they've been cutting out a lot of trees, and whether or not it'd be living at that property, it had been disturbed," the rookie snake catcher said.
Jackson said that the snake found its way through a wall and into a tree with branches hanging over the roof of the house.
"It got into the roof and because there's always rodents it had a feed and then because of the cold, it found the heat lamp in the bathroom."
He also said that the reason laughed was the homeowner, who appeared to be extremely disturbed by what happened, had a pet python, yet he was still startled by the encounter.
Jackson said that despite the python's enormous size, it's mostly harmless when left alone.
"They can punch a hell of a bite though, so you've got to treat them with respect, and that's why when we handle them, I like to use my body as a tree and ... they will kind of forget about me," he said.
"Just treat them with respect, and you will get respect back, but you don't want to find them when you've been on the toilet," Jackson joked.
Fortunately for the man, venomous snakes mostly hide during cool months, but pythons lurk around all year, said Jackson, who admitted to catching up to three snakes a day in the last week.
The Queensland Department of Environment and Science advised that when someone encounters snakes slithering around their house, they must call a snake catcher right away since it is illegal to kill a native animal.
"It is important that you never try to kill the snake," the department warned on its website. "Not only is it illegal to kill a native animal, but it places you at a higher risk of being bitten if you force the snake to defend itself."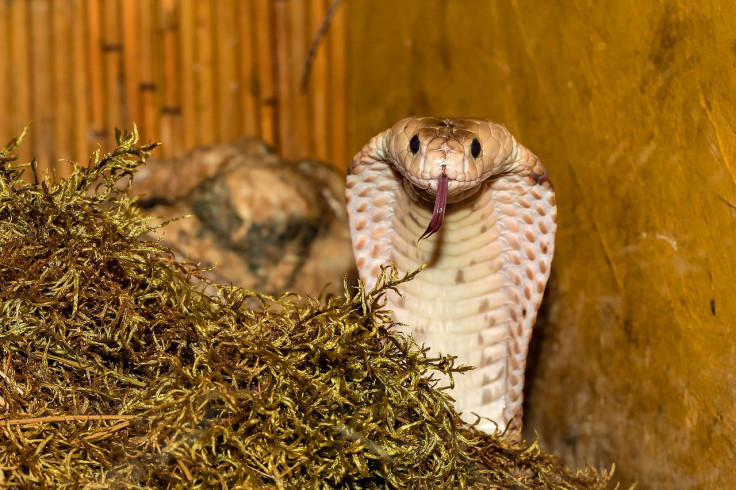 © Copyright IBTimes 2023. All rights reserved.