Man Kills Neighbor's Cat Because It Strayed Into His House Often
A man was arrested Sunday, for killing his neighbor's pet Persian cat by throwing it from the 16th floor of his apartment building in the Indian state of Maharashtra.
Shivram Panchal, the accused, was fed up with the "nuisance" caused by Sonu, the feline, as it often sneaked into his apartment. He also claimed to fear for the safety of the baby in his home. The man lived with his son, grandson and his daughter-in-law and was irked by the cat's presence when the grandson got it home to play.
On the day of the incident, the cat accidently appeared at Panchal's doorstep. He first beat the cat with a wooden stick before throwing it out from the passage window.
The one-year-old cat's body was found on the ground floor and taken to the owner, Gani Shaikh's house. Shaikh's other pets -eight other Persian cats and a Labrador sat near the cat and refused to let go of their companion, a neighbor said, local daily the Times Of India reported.
A police complaint was filed by Shaikh. A domestic help who witnessed the killing narrated the incident in front of the police. She said she had sensed something wrong when she saw Panchal storming out of his house and walking to the open gap with the cat in his hand.
"The maid requested Panchal not to harm the cat. She even tried to stop him, but Panchal was in no mood to listen and just dropped the cat," senior inspector Datta Dhole of Kasarwadavali police station said.
Shaikh told police he had rescued the cat from a restaurant a year ago where it was tethered.
"It was in a critical condition and so I requested the restaurant owner to let me adopt it. I got Sonu home and treated him. Sonu soon became a part of our family," Shaikh said, adding that Panchal always picked up fights with him over the pets.
Police said the CCTV footage showed Panchal was in rage when he flung the cat from the high-rise building. The man was arrested but was released out on bail, on account of being a senior citizen, Times Now News reported.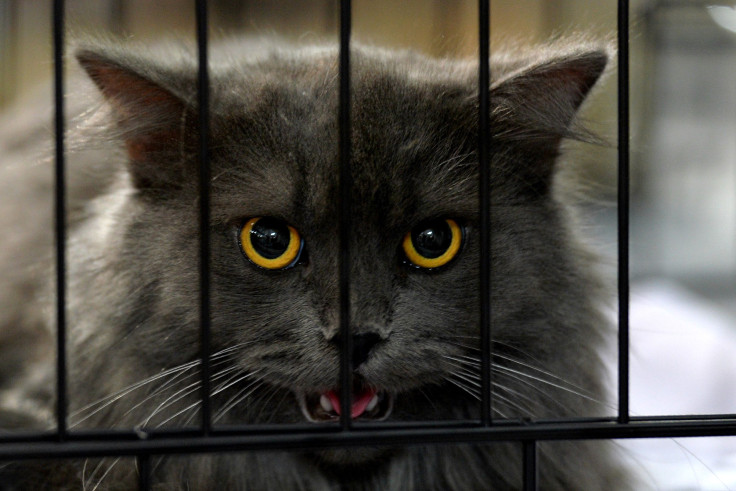 In a similar incident in September, a man threw out his pet dog and cat from the 21st floor of the building in Chongqing, China, after an argument with his wife. A woman said she was walking her dog when she saw the dead animals lying on the ground. When she called the owner, he said he did not care about the animals. Investigation found that the man had refused to keep the animals in the house when he heard that his wife was expecting a baby, local daily Sohu reported.
© Copyright IBTimes 2023. All rights reserved.