Man Stuck At Sea For Three Months Reveals Why He Didn't Call For Help: 'Might Be My Pride'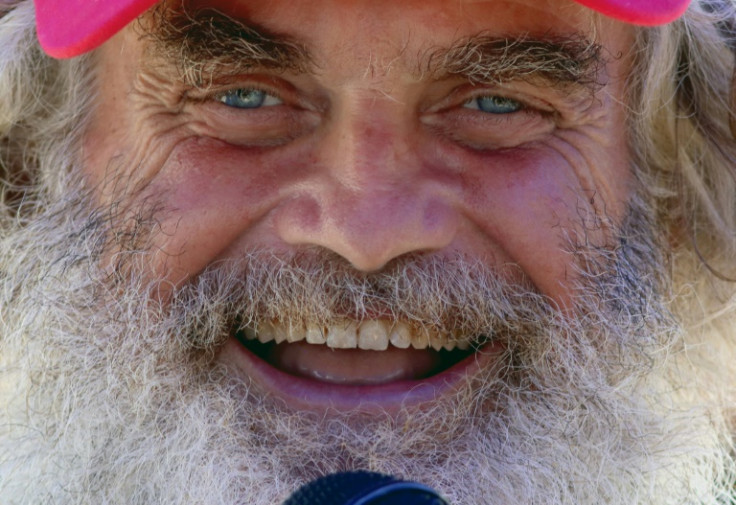 KEY POINTS
Shaddock set sail in April from La Paz with the intention of reaching French Polynesia
Shaddock and his dog Bella were stuck at sea after a storm knocked out the boat's electronics
The pair got rescued by the crew members of a tuna fishing boat
An Australian man stuck at sea for three months revealed Thursday why he did not call for help.
Timothy Lyndsay Shaddock, 54, and his dog, Bella, had been stuck in the Pacific Ocean for nearly three months when the pair got rescued by a tuna fishing boat.
Speaking in an interview with the Australian morning show "Today," Shaddock said he chose not to call for help during the ordeal due to a number of reasons, one of which was his "pride."
"It might have been my pride and a few other things as well, so I put that caveat in there," he said. "But you really want to be saying, 'Hey, this is it. There's a time period where I actually will be underwater or not here anymore.' And so I wasn't at that point."
Shaddock also thought about continuing to figure things out on his own while at sea but admitted that he considered pressing the "SOS button" when his family warned him of an impending storm. The chopper from a Mexican tuna fishing boat spotted him later and brought him to shore.
"But when [the chopper] showed up, it was very clear that between the hurricane and what was looking like a situation where I would not make it — at that point in time, it definitely would have been worthwhile engaging some sort of Mayday call," he said.
It was unclear what storm Shaddock was referring to. It was also unclear when exactly they got rescued, but the tuna fishing boat brought Shaddock and Bella to a port in Manzanillo, Mexico, on Tuesday.
Shaddock first set sail in April from the Mexican city of La Paz. Shaddock intended to cross the Pacific Ocean to French Polynesia but found himself lost at sea after a storm knocked out his catamaran's electronics. Shaddock and Bella survived on a diet of raw fish and rainwater.
Shaddock is expected to return to Australia after the ordeal. On the other hand, Bella will stay with a crew member of the tuna fishing boat that rescued them.
© Copyright IBTimes 2023. All rights reserved.