Dramatic Roller Coaster Rescue Unfolds In Wisconsin As Passengers Stranded Mid-Air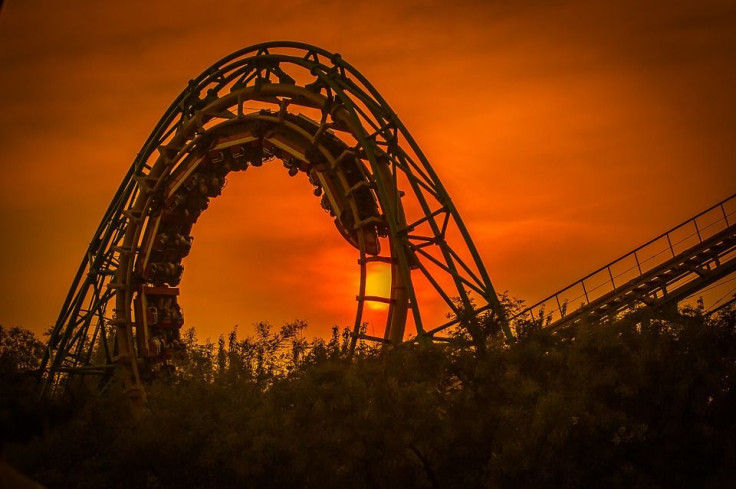 KEY POINTS
Eight passengers were trapped upside down for almost four hours
The roller coaster experienced a mechanical failure as it descended from a vertical loop
Five of the trapped passengers appeared to be children
A thrilling summer leisure turned into a terrifying ordeal when a roller coaster malfunctioned midair, leaving eight passengers trapped upside down for several hours.
The incident occurred during the operation of the oscillating Fireball ride at the Forest County Festival in Crandon, Wisconsin, and has raised concerns about safety and oversight.
According to a joint press release from the local fire department and rescue squad, the roller coaster experienced a mechanical failure as it descended from a vertical loop, abruptly coming to a halt. Emergency personnel responded promptly, but the complexity of the situation needed additional assistance, including three ladder trucks from nearby towns, CNN reported.
Rescue operations were challenging due to the release mechanism of the safety equipment on individual cars, requiring all passengers in a car to be properly secured before their release. An off-duty firefighter with rope rescue training, coincidentally present at the festival, provided guidance to the local crews during the rescue effort.
The first passenger was safely brought back to solid ground at approximately 3:20 p.m. CT, around two hours after the ride became immobilized. It took an additional hour and 40 minutes to rescue all remaining passengers.
Scott Brass, a witness at the carnival, said that five of the trapped passengers appeared to be children. The witness shared a story of a courageous young girl who instructed the rescuers to unstrap an older man first, recognizing his distress and apparent loss of consciousness at one point.
"That little girl deserves a medal of courage for sure," Brass told NPR.
Medical teams were on-site to provide treatment to the rescued passengers, with one individual requiring transportation to a nearby hospital.
The exact cause of the mechanical failure remains uncertain. The ride operator informed local rescue crews that the roller coaster had undergone an on-site inspection by state authorities, as per standard safety procedures.
This incident occurred just days after a roller coaster at the Carowinds amusement park in North Carolina was temporarily closed due to a crack in one of the steel support beams, causing the beam to shake and sway when cars passed a sharp turn at high speeds.
© Copyright IBTimes 2023. All rights reserved.