Man Suffers Internal Bleeding, Coughs Up Blood After Horror Backflip On Inflatable Assault Course
A British adventure-seeker said he suffered bleeding lungs and even coughed up blood after a botched backflip at an inflatable assault course while on vacation in Thailand.
Callum Ryan, 21, said a "dodgy landing" on the bouncy rubber trail went horribly wrong and landed him in the hospital. Ryan, who was being accompanied on the trip by his girlfriend, Beth Colley, told Wales Online that the impactful thrust made his lungs hit his ribs, which led to internal bleeding and him coughing up blood eventually.
The man didn't realize anything immediately and during a subsequent three-and-a-half-hour-long coach journey from Grand Canyon water park in Chiang Mai to Pye. It was only after they arrived at their destination spot that Ryan started feeling uneasy and reported to a hospital. Unfortunately, the facility was closed and Ryan was told to get back in the morning, the outlet reported Monday.
The next morning, Ryan was put through an X-ray test and it was determined he had dislocated his ribs, as well as damaged his lungs from the incident. He was transported back to Chiang Mai where he was admitted to a hospital and put under observation.
Ryan said the act appeared fascinating to him and he decided to follow his girlfriend in pulling off the stunt. He was videoed standing on a giant cushion as two other men were seen ready to jump at its extreme rear end. As soon as the men jumped, a see-saw effect occurred and Ryan was sent into the air before he hit the water.
Ryan said he wasn't supposed to land on his back in the water and as he did, the injury occurred.
"It is a hot spot for tourists and I thought it would be great fun. There was a big bouncy cushion at the waterpark that you jump on to and I thought: 'Let's give it a go. My girlfriend, Beth, went first - there was a five-meter drop to jump on the cushion - she did a backflip into the water from the cushion which propelled her into the air. I thought I'd do a backflip and I got the two biggest lads to jump on the cushion at the same time," he added.
"They said they have never seen someone hit the height that I did - I landed in a dodgy way, flat on my back. As soon as I landed in the water, I knew I'd done something wrong," Ryan told Nottinghamshire Live.
The man said he started coughing up blood after floating to the surface of the water and the scenario went on for the next 30 minutes.
"I swam up underwater and the second I hit the air, I had a handful of blood. Straight away within two or three seconds, I coughed up a handful of blood and that went on for 30 minutes," he told the outlet.
Ryan said he even wanted to cut short his four-month trip to Dubai, Vietnam, Bali and Thailand and go back to the U.K. but it would have been too expensive. "After we were in Pye we went to Chiang Mai to get to the airport, so I had to do the journey again. We then flew to Hanoi in Vietnam and traveled the whole of Vietnam," he added.
His medical expenses, which came out to 2,855 Thai Baht ($76.105), were covered by health insurance and he has since made a full recovery.
The man said he isn't planning to take another risk after the incident.
"But when I am in that environment I get silly. I am an adrenaline junky for that type of stuff," Ryan said.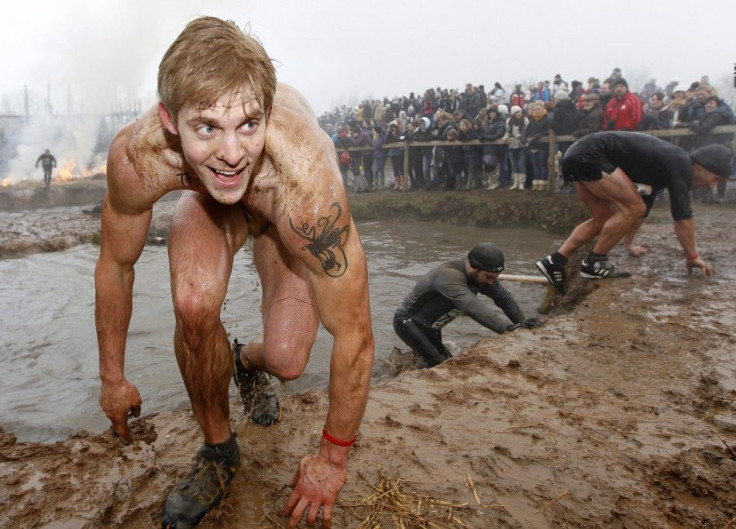 © Copyright IBTimes 2022. All rights reserved.
FOLLOW MORE IBT NEWS ON THE BELOW CHANNELS