Man United Boss Ole Gunnar Solskjaer Makes Shocking Admission Amid Firing Rumors
KEY POINTS
Manchester United boss Ole Gunnar Solskjaer has been heavily linked to a departure after the loss to Liverpool
Solskjaer remains unfazed by all the rumors
The Red Devils are reportedly considering a couple of former managers as the Norwegian's replacement
Despite the pressure, Manchester United manager Ole Gunnar Solskjaer is keeping a positive mindset heading to the club's next game.
Manchester United is taking on its English Premier League rivals Tottenham Hotspur with only one goal in mind – to win. Ahead of the talked-about match, Red Devils boss Solskjaer opened up about his situation amid the widespread rumors claiming he is on the verge of being fired from his position as the club's manager.
According to Solskjaer, he's not dwelling on the humiliating 0-5 loss to Liverpool as his legacy will not be "defined" by Manchester United's "poor" run this season. More importantly, he vows to go "all-in" for that long-awaited win on Saturday against the Spurs.
"I don't expect them to come out and defend a performance like this [vs Liverpool]," Solskjaer told Sky Sports. "We're in a poor run of form. My 18 years at the club are not gonna be defined by these few weeks."
"I've had ups and downs as a player and as a manager," he added. "I've had setbacks. That's what we do at the club. I've always made sure that I fight back. I'm going to go all-in now for a result [against Tottenham] on Saturday. That's the only thing we can do. We need a reaction. We need a result."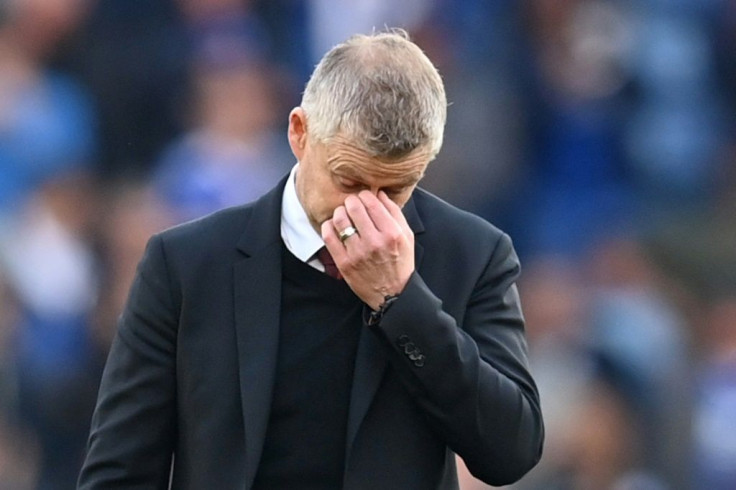 In the wake of Liverpool's thumping of Manchester United, Solskjaer admitted that he had hit "rock bottom." He said he still feels dejected but insisted that he'll "never give up," having grown used to dealing with "adversity" even as a player.
"I believe in myself," the Norwegian said. "But it's not about me, this. It's about moving forward. It [the defeat to Liverpool] is rock bottom when you lose to your rival in that way."
"As a player, I lost 5-0 to Newcastle, then 6-3 to Southampton," he recalled. "In between, we lost our first-ever home game in the Champions League group stage. That was my first season at the club and you learn so much about how winners react to adversity. I'm strong enough. I never give up."
Earlier reports claimed that Manchester United has earmarked a few renowned managers who can take over Solskjaer's place.
Among the favorites to land the job is former Real Madrid boss Zinedine Zidane and former Inter Milan coach Antonio Conte. Between the two aforementioned coaches, it is the latter who is reportedly interested in taking over Solskjaer's place.
© Copyright IBTimes 2023. All rights reserved.