Man Urged 4-Year-Old To Shoot Gun In Video, Given Prison Time
After the footage of an Australian man letting his daughter play with a gun surfaced, the former was sentenced to more than two years in prison.
A footage from the man's mobile phone obtained by 9News showed an unidentified 33-year-old man from Revesby, New South Wales, Australia, encouraging his four-year-old daughter to fire a .45 caliber pistol that she was holding. As she brandished the gun, threatening to shoot the man, her father urged her to pull the trigger for real.
"Go, go, go," the man was heard saying. "C'mon, you know what to do. Kick it back, come on you know what to do".
In another video which surfaced, the man was seen holding the gun, pretending to shoot the 4-year-old, while his child laid down on the floor acting as if she was dying.
The authorities came across the footages in July 2017, after they searched his phone, during a traffic stop, when the man was pulled over for a random Breathalyzer test. They discovered that the man was driving with a disqualified license and a fake ID. After searching his phone, the police came across a number of photos where the man posed with deadly firearms. The photos also included his daughter.
Following his arrest, the man was charged with six offences, four of which involved illegal weapon possession. Recently he was sentenced to two years and eight months in jail with a chance of parole in March. It is not known when exactly he was sentenced.
His lawyer Ahmed Dib said that his client regretted his behavior and the danger that he put his child through.
"As a result, my client who is already serving the sentence will spend a year and nine months away from his daughter. He accepts that was the wrong approach as a father and he shouldn't be teaching her those type of things," Dib said.
Dib added: "He was at friends houses and he made a foolish an extremely foolish decision to take photos almost in a bravado sort of stance and thought at that stage it was cool. He demonstrated to the courts how sincere in terms of his apology was, his remorse, and he realizes how silly the mistake was he made."
New South Wales Police Assistant Commissioner Mark Murdoch rebuked the father's actions, saying that there could not be any explanation for such a behavior. "Allowing a child to play with a firearm of any kind is reprehensible and is a serious criminal offence," Murdoch said.
According to News, Charles Watson, a firearm advocate from Gun Control Australia, said: "People think guns are unloaded but often they're not. It introduces them to the idea that guns actually can be considered to be toys."
There have been several incidents in the past where toddlers accidentally fired guns after coming across stray firearms that have not been kept out of their reach. Such an example was in Gallup, New Mexico, last week, when three-year-old child shot an infant in a motel while the former's father and his partner took a shower.
In another instance, a two-year-old boy in Lebanon, Indiana, accidentally shot his four-year-old sister. The incident happened while they were being watched by their grandparents.
"I cannot stress how important it is to make sure if you own a firearm they have to be safe at all times. A child does not know everything about a firearm and it doesn't take much for an accident to happen. Firearm safety, there are classes all over the place. If you are going to have one make sure you have somewhere safe to keep it," Lebanon Police Officer Justin Fuston said at the time.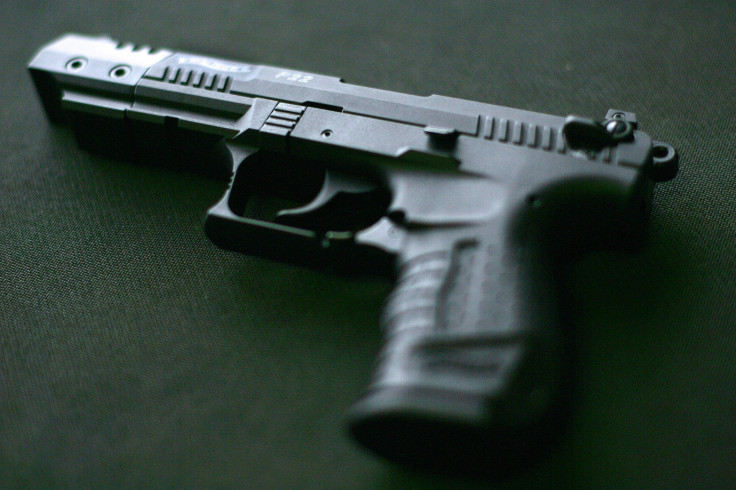 © Copyright IBTimes 2023. All rights reserved.