3-Year-Old Shoots Infant In The Face After Finding Loaded Gun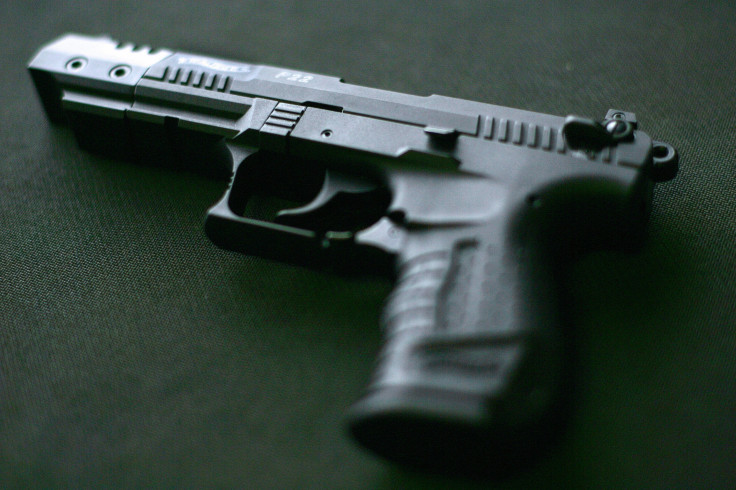 A three-year-old child shot an infant in a motel in Gallup, New Mexico, on Saturday, causing charges to be brought against a couple.
Shayanne Nelson, 18, and Tyrell Bitsilly, 21, were charged with child abuse after Nelson's young child found a gun in the room of the Zia Motel in Gallup, where they were staying and accidentally fired it. The bullet hit an eight-month-old girl in the face, New York Post reported.
The victim was rushed to Gallup Indian Medical Center after the accidental shooting. The condition of the baby is not known. It is also unclear if the victim was related to accused.
Both Nelson and Bitsilly were in the shower of the motel when the incident occurred. Nelson said that he had no idea who the gun belonged to and that it might have been left by someone who stayed in the room that they were staying in. However, a witness told the police that he saw Bitsilly wipe down the gun before authorities arrived, following the incident.
A criminal complaint has been filed against the couple. It is not known whether either of them have hired or have a lawyer represent them. The incident is currently being investigated.
Instances of toddlers discovering firearms and then accidentally discharging them is not uncommon. Last month, a two-year-old boy in Lebanon, Indiana, accidentally shot his four-year-old sister. The victim was rushed to the Riley Hospital for Children at Indiana University Health, and was reportedly in a critical condition. In incident occurred in spite of the fact that the kids were being watched by their grandparents.
"I cannot stress how important it is to make sure if you own a firearm they have to be safe at all times. A child does not know everything about a firearm and it doesn't take much for an accident to happen. Firearm safety, there are classes all over the place. If you are going to have one make sure you have somewhere safe to keep it," Lebanon Police Officer Justin Fuston said at the time, NBC/CW affiliated television station WWLP reported.
© Copyright IBTimes 2023. All rights reserved.