Manchester Austerity Protest: 60,000 March Against UK Government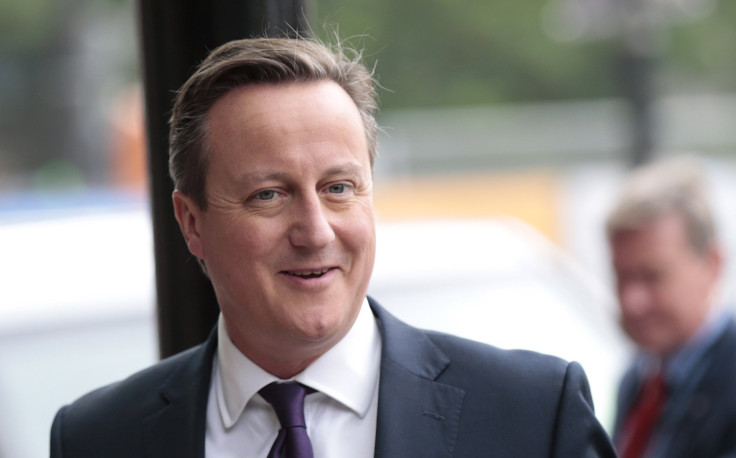 Tens of thousands of people took to Manchester's streets to protest austerity as British Prime Minister David Cameron's Conservative Party began its annual conference Sunday in the city in northwestern England, Agence France-Presse reported. The Trades Union Congress organized the protest, which featured the slogan "No to austerity. Yes to workers' rights."
Police and the Trades Union Congress estimated some 60,000 people took part in the protest near Manchester Central, where the Conservative Party conference is being held, the BBC reported. The protest, organizers said, was a march against the government's "damaging [program] of austerity and [its] attacks on the rights of working people and their unions," AFP reported.
Four people were arrested during the march, which featured signs reading "End austerity now" and "Cut war, not welfare." The Conservative government, led by Cameron, has reduced spending on publicly funded organizations, including the National Health Service, in an attempt ultimately to allow Britain to cut its debt. The government plans to cut 12 million pounds ($18.24 million) in welfare spending by 2020, including cuts on housing aid, tax credits and money paid to disabled people and the unemployed. It's also pushing legislation to curb strikes, AFP reported.
The austerity program, the government said, was "turning the country around" after "difficult decisions," the BBC. Portions of the protest at times turned nasty, with a group egging a young man and one journalist reportedly being spat on. On the whole, the march was relatively peaceful, however.
"Today around 60,000 people took part in a demonstration and I would like to thank them for their cooperation," said Chief Superintendent John O'Hare of the Greater Manchester Police, according to the Guardian. "The overwhelming majority of people have exercised their democratic right to protest with dignity and good grace. The fact that only four arrests have been made throughout the day so far was particularly pleasing."
The Conservatives won a majority of seats in Britain's May general election.
© Copyright IBTimes 2023. All rights reserved.