MANCHESTER UNITED: Transfer Rumors for the Premier League Champs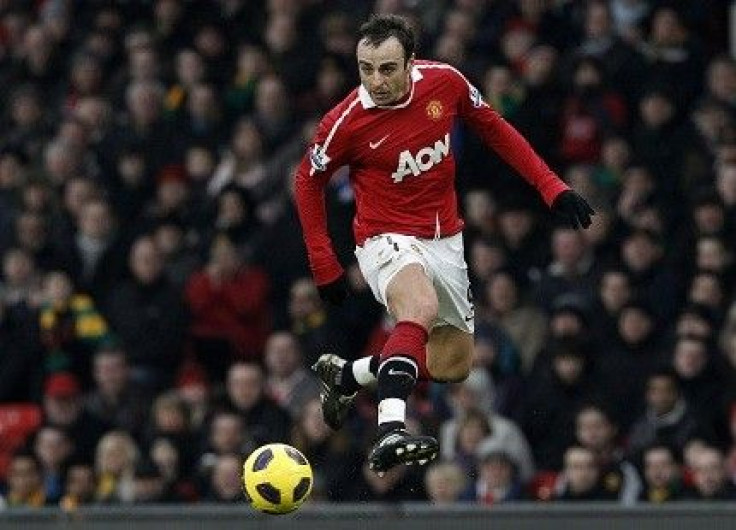 Manchester United appear to be a little more involved in the transfer market than many may have expected.
The Premier League Champions may see a number of players coming and going this summer, as transfer discussions have recently picked up in UK newspapers. Paul Scholes has already retired, and Michael Owen signed a one-year deal last week, but some more notable moves may be on the way.
Tottenham's Luka Modric, Aston Villa's Ashley Young, and Blackburn's Phil Jones could be on their way to Old Trafford, according to The Sun.
The Daily Mirror also has Young rumored to join the Red Devils. The paper and other sources have Inter's Wesley Sneijder and Samir Nasri possibly joining Manchester United. Meanwhile, the Mirror has Wes Brown, Darron Gibson, and Danny Walbeck heading to Sunderland.
Bulgarian forward Dimitar Berbatov seems the most likely to depart from Old Trafford. The out-of-favor striker is coming off an excellent season, but he seemed to languish in the final months, and questions persisted about his style of play, and aggressiveness.
According to UK newspapers, Berbatov's possible destinations include Paris Saint-Germain, Juventus, Newcastle, and Tottenham are the four clubs that have garnered the most interest. The big question is whether the forward will fetch a £12 million or £8 million price tag.
Manchester United goalkeeper Tomasz Kuszczak is another player who will likely be sold. But with Edwin van der Sar retiring, and still no word as to when 20-year-old Athletico Madrid goalkeeper David De Gea will sign, Manchester United will likely be slow to move Kuszczak until there is a firm replacement.
Should De Gea not join the Red Devils, expect talks to reopen for Manuel Neuer of Schalke 04.
Defensive midfielder Jack Rodwell of Everton might be a top target for Manchester United, as well, but there hasn't been much recent talk of his potential move.
© Copyright IBTimes 2023. All rights reserved.