Mandla Mandela Found Guilty Of Assault: Nelson Mandela's Grandson Convicted In 2013 Road Rage Incident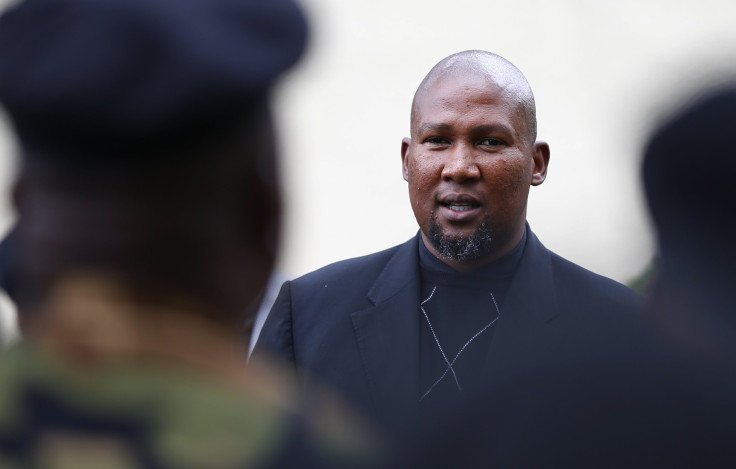 South African politician Mandla Mandela, a grandson of famed anti-apartheid figure and former South African President Nelson Mandela, was convicted Tuesday on an assault charge, reports said. Mandela's sentence will be determined at an unspecified future court hearing.
Mandela confronted fellow motorist Mlamli Ngudle in 2013 after the 44-year-old teacher was involved in a car accident with a Mandela acquaintance, Reuters reported. The South African member of parliament purportedly drew a gun on Ngudle, who accused Mandela of hitting him over the head with the weapon. Ngudle reportedly required surgery after the incident to remove a blood clot from his brain, though it's unclear if that was a direct result of the confrontation.
Lwandile Madala, who witnessed the attack, testified during the trial that Mandela asked, "Are you insulting my mother?" before he went to retrieve the gun from his own car, South Africa's Daily Dispatch reported. Local Magistrate Noluthando Conjwa, who presided over the case, said inconsistencies marred testimony from both sides. He reportedly said Mandela was "arrogant, argumentative and evasive" when he took the stand.
Ngudle testified last May that his encounter with Mandela affected his speech and forced him to go on medical leave on several occasions, South Africa's News 24 reported. Linda Maliwa, Ngudle's friend who witnessed the attack, said in May that Mandela pulled the teacher out of his car and assaulted him.
"He grabbed Ngudle out of the car, pointing at him with the gun. He pulled him to the ground, a cement surface, where he repeatedly kicked and stomped him," Maliwa said during a court appearance.
Mandela has served in South Africa's parliament since 2009. He is a member of the African National Congress, the South African political party led by President Jacob Zuma. He has also served as chief of Mvezo, South Africa's Traditional Council, since 2007, the BBC reported.
© Copyright IBTimes 2023. All rights reserved.