Manning Brothers Hilariously Break Down Bobby Wagner's Hit On Field Invader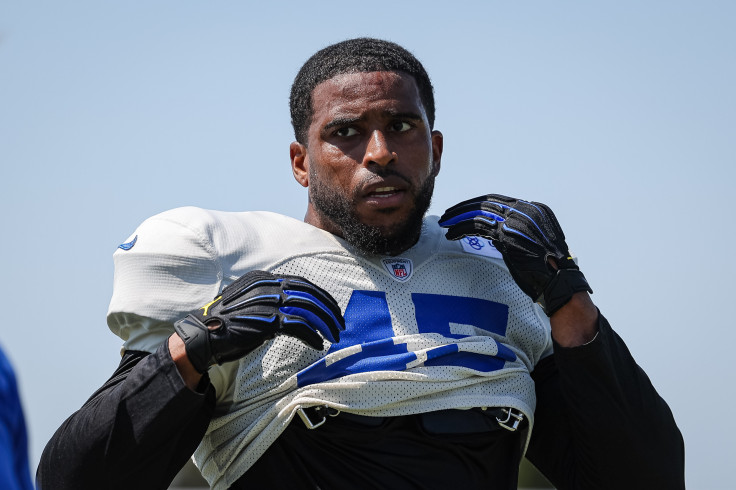 KEY POINTS
Bobby Wagner laid down the boom on a fan invading the field
Professional sports have a long history with dealing with such incidents
Franchises are expected to get increased security to prevent future field invaders
Eight-time Pro Bowl linebacker Bobby Wagner is one of the elite linebackers in the NFL today and he recently showed his power and tenacity once again, but this time against an invading fan.
The Rams were visiting the San Francisco 49ers for Week 4 on Monday Night Football when the field invader decided to run near the Rams bench and Wagner decided to put a stop to it when he stepped in and trucked the streaker.
NFL fans watching at home have already seen Wagner lay out the fan on social media as the video immediately made rounds on social media, but an additional blessing was given when famed quarterback brothers Peyton and Eli Manning broke it all down.
Peyton Manning injected some hilarity into the situation when he called Wagner's tackle a "veteran play".
As fans and NFL media wondered what the streaker's reason was, it later became apparent that he was promoting a website on the shirt he wore which allegedly helps "whistleblowers facing prison time for exposing factory farm abuses and rescuing suffering animals".
Fans invading the field is a time-old tradition in sports with European soccer being the most often victim of such an occurrence, but the NFL has had its fair share also.
Going all the way back to 1961, the most well-known fan invasion incident in football happened when the New England Patriots (still members of the AFL at the time) were facing the Dallas Texans and a fan leaped forward to swat the ball away.
Tennis has also experienced a disturbing uptick in fans invading the field to promote their cause which was the case in last month when a protestor ran onto the court and set himself on fire.
The most publicized case in recent memory though came in June after a protestor glued her hand to the net to bring awareness to climate change.
There is a multitude of reasons for fans to get on the field such as notoriety, social media clout or to promote whatever website or social cause.
Fan incidents have increased greatly in the age of social media since it almost always gains traction, regardless of whether it was a fan wanting to get close to their favorite players or promoting something else entirely.
However, in no way, shape or form should others attempt such a stunt again since it could potentially endanger the players themselves.
The NFL is expected to coordinate with all 32 franchises to tighten security so as to prevent another incident from happening.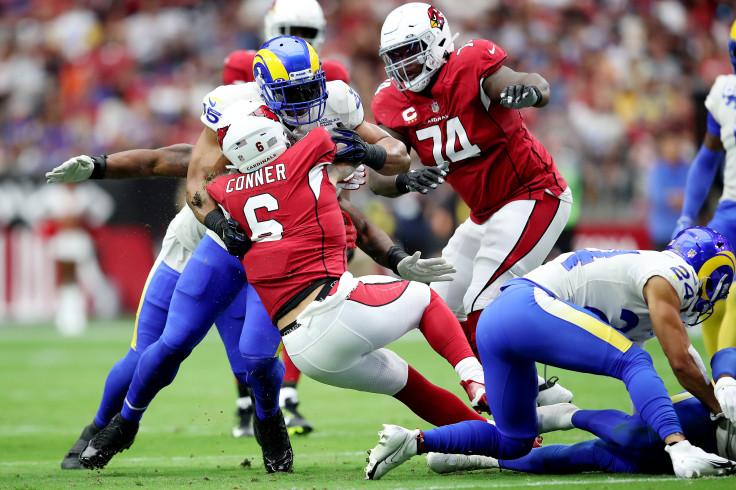 © Copyright IBTimes 2023. All rights reserved.