Panthers Could Bench Baker Mayfield To Address Losing Skid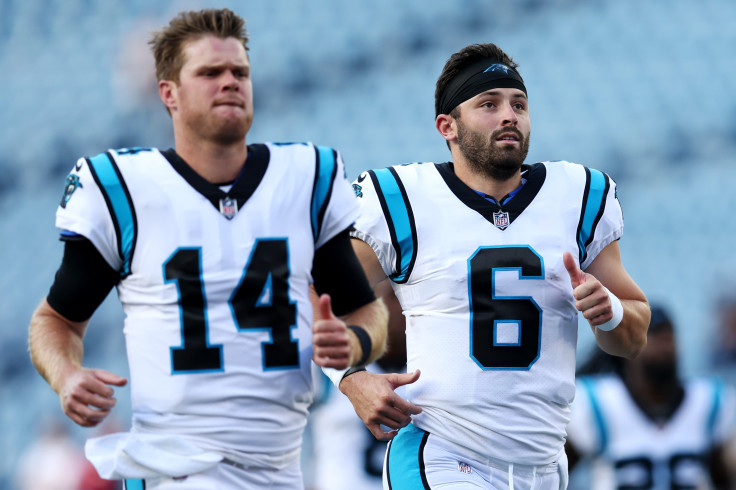 KEY POINTS
The Panthers may bench Baker Mayfield if the losing continues this NFL season
Matt Rhule has a history of not being able to properly utilize his quarterbacks
Rhule may turn to Sam Darnold P.J. Walker
The Carolina Panthers are looking for answers to win.
They are 1-3 so far this season, which included their heartbreaking loss to the Arizona Cardinals, 26-16.
After four games, Pathers head coach Matt Rhule will have to make critical decisions. That involves possibly benching newly-acquired Baker Mayfield.
The 27-year-old play-caller has not exactly been productive.
Proof of Mayfield's struggles is the two interceptions he had in Week 4, something that resulted in doom in the Panthers' offense.
Moving forward, Rhule did not rule out the possibility of making changes to the position. That included possibly benching Mayfield in Week 5 if Carolina persists to struggle.
"At the end of the day, I'm on the headset, I see the things, I know that it's never just one person here, one person there, it's a lot of different things, so I'll try to give you a really well-thought-out answer after watching tapes. All that being said, I believe that we can play better than that. I just feel like we have to expect more from all of us as an offense, and it starts with me first," Rhule said via NFL.com.
"We have to get it corrected," he continued. "But in terms of any one person, I just don't think it's right to speak on it right now."
Furthermore, it should be noted that Rhule has struggled to get the most out of the quarterbacks under his watch.
Hence, the blame may not be entirely on Mayfield, someone who most knows can provide a spark when utilized properly.
The Panthers coach could try out other quarterbacks under his wing. That includes Sam Darnold, the same play-caller who Mayfield competed to get the starting quarterback job for Carolina.
The thing with Darnold is that he is coming off a high-ankle sprain.
The only available alternative for the Panthers is P.J. Walker, currently the third option at quarterback for Carolina.
So far, Mayfield has thrown four touchdowns and three interceptions, completing just 54% of his passes and posting a QB rating of 74.98--one of the worst among active starters.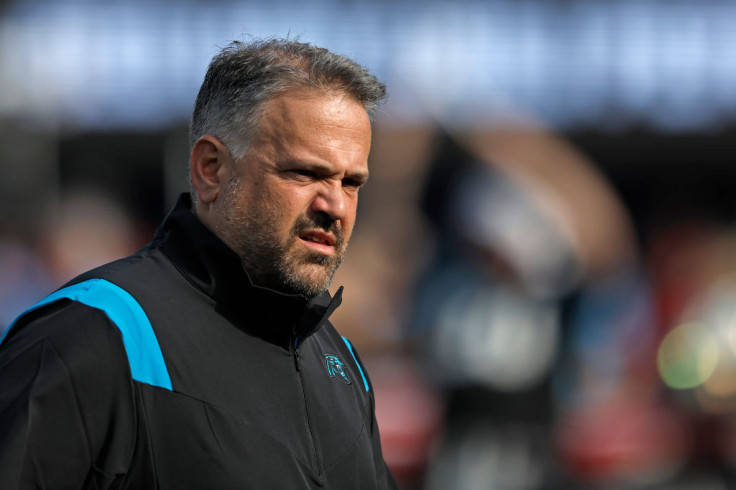 © Copyright IBTimes 2023. All rights reserved.