Manny Machado Rumors: Yankees Will Land Infielder If They Make Strong Contract Offer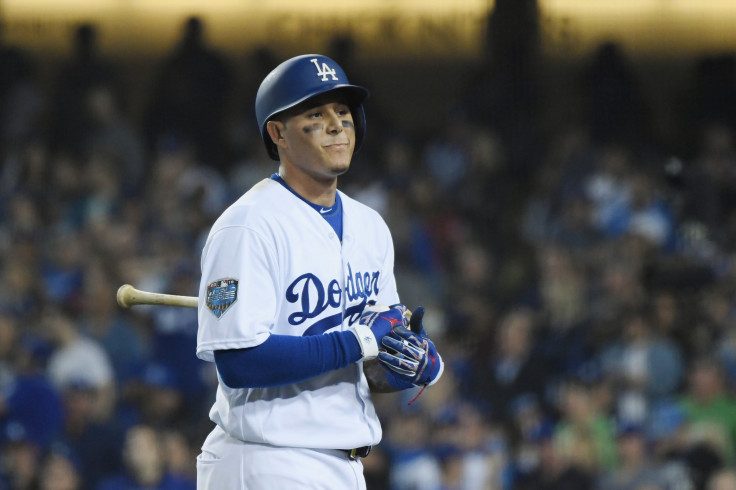 It's unknown for sure if the New York Yankees will make a strong push to sign Manny Machado this offseason. What does seem to be clear is that the infielder hopes to be playing his home games in the Bronx in 2019.
After Machado was traded to the Los Angeles Dodgers during this past summer, Fancred's Jon Heyman reported that people close to the 26-year-old believed the Yankees were his first choice in free agency. According to the New York Post's Joel Sherman, Machado will sign with the Yankees if they offer him a fair contract.
New York must decide if Machado will be worth the kind of money he's going to command. It looks like Bryce Harper will sign a contract worth more than $300 million in free agency, and Machado is expected to seek a deal that's in the ballpark of what the outfielder might get.
The Yankees are looking to upgrade their infield because of Didi Gregorius' recent Tommy John surgery, though it isn't a priority. New York is focused on adding multiple starting pitchers. The team is likely targeting free agent Patrick Corbin, and they could also improve their rotation with a trade. If the Yankees stick with their intention of staying below the luxury tax threshold of $206 million, acquiring Machado along with two impactful starting pitchers could be difficult.
Maybe the Yankees will be able to sign Machado for a bargain, at least compared to what it initially seemed like he would make on the open market. There's speculation that Machado might've cost himself tens of millions of dollars in the playoffs with his lack of hustle, dirty plays and struggles at the plate.
Machado's overall 2018 numbers were among the league's best. He played all 162 games with the Orioles and Dodgers, hitting .297/.367/.538 with 37 home runs, 107 RBI and 14 stolen bases. Over the last four seasons, Machado has never played fewer than 156 games or hit fewer than 33 home runs. By comparison, Harper has averaged 139 games and 29 homers per season over the last three years.
However, Machado's production dipped once he got to L.A. He was limited to a .825 OPS in 66 regular-season games with the Dodgers, and his OPS fell to .672 in the playoffs. While the top players on the Boston Red Sox rose to the occasion with big hits in the World Series, Machado was held to a .182 batting average with no extra-base hits.
New York traded for Giancarlo Stanton and a large portion of his $325 million contract last December. The 2017 NL MVP hit 38 home runs with a .509 slugging percentage with the Yankees during the regular season. He struggled against the Red Sox in the ALDS, recording no extra-base hits and striking out in several key moments.
The Yankees could very well decide Machado is worth the money, despite the questions surrounding him, as they try to catch the Red Sox. He's been an All-Star in four of the last six years with three top-10 MVP finishes. Machado will still be in his prime for several more years, and adding him could give the Yankees MLB's best infield.
The Philadelphia Phillies are considered to be a top Machado suitor, along with the Yankees. He has indicated he won't return to Los Angeles next season.
© Copyright IBTimes 2023. All rights reserved.