Manny Machado Trade Rumors: What Dodgers Could Give Up, Why A Deal Hasn't Been Made
Shortly before the 2018 MLB All-Star Game began, the Los Angeles Dodgers emerged as the frontrunners to acquire Manny Machado. When the contest concluded, a deal between L.A. and the Baltimore Orioles was on the verge of being agreed upon, according to multiple reports.
But Machado is still a member of the Orioles on Wednesday afternoon. The deal, which was reportedly supposed to include as many as five prospects headed to Baltimore, has yet to be officially made.
Outfielder Yusniel Diaz is supposed to be the centerpiece of the trade. He was the team's No.4 ranked prospect in spring training, according to MLB.com, and he's posted a .905 OPS with a .314 batting average in 59 Double-A games.
Perhaps if one or two prospects that the Dodgers agreed to trade can't pass their physicals, another team could entice the Orioles with a better offer. Baltimore planned to deal Machado before their next game, which isn't scheduled until Friday. The MLB trade deadline is still nearly two weeks away on July 31.
The Philadelphia Phillies would likely want to seize the chance to get back in the Manny Machado Sweepstakes. It wasn't too long ago that they were considered the favorites to land the shortstop.
Philadelphia reportedly offered No.2 prospect Adonis Medina in their trade proposal to Baltimore. The Phillies are in first place at the All-Star break and hoping to reach the playoffs for the first time in seven years. Philadelphia would likely try to sign Machado to a lucrative, long-term contract.
The Dodgers probably view Machado as a rental for the remainder of the season. L.A. is set at third base with Justin Turner, and Corey Seager should be their shortstop for years to come when he returns in 2019 from his season-ending injury. Los Angeles views Machado as a piece that could potentially get them over the hump following five straight NL West titles and no World Series championships to show for it.
The Milwaukee Brewers and Arizona Diamondbacks were considered in the mix, but not likely landing spots for Machado earlier this week.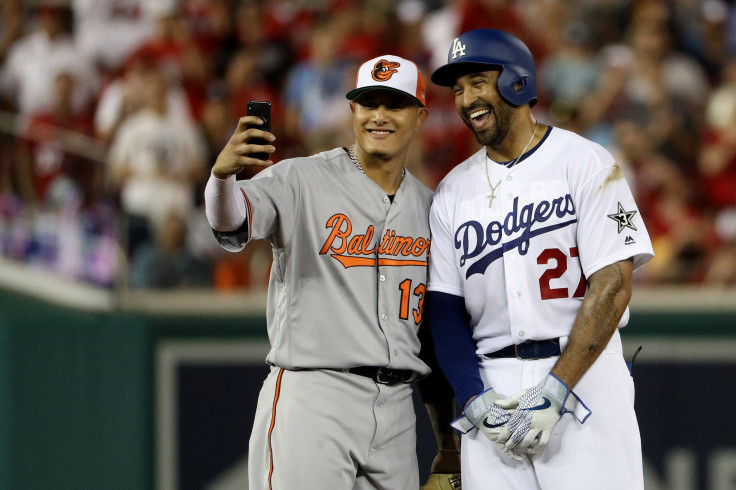 © Copyright IBTimes 2023. All rights reserved.