Mansur Ball-Bey St Louis Police Shooting: Shot To Back Killed Black Teen, Chief Says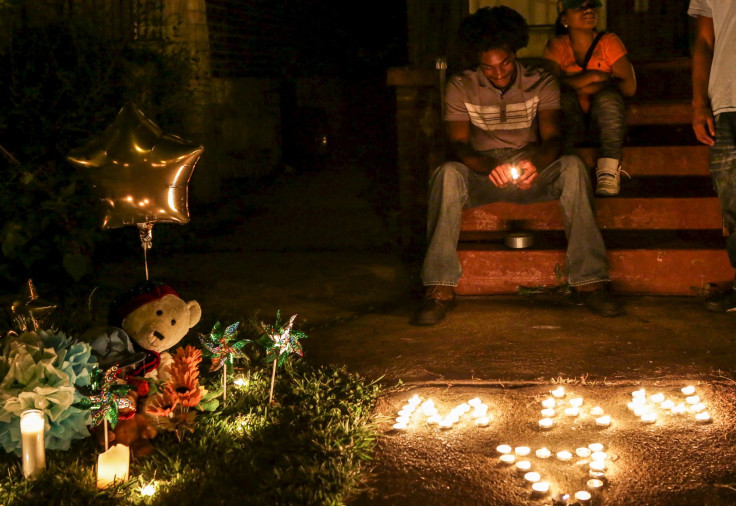 An autopsy report shows Mansur Ball-Bey, the 18-year-old black St. Louis resident killed during a standoff with police this week, was shot in the back, police officials said. Sam Dotson, chief of police in the Missouri city, said the location of the fatal wound does not prove whether officers perceived him as a threat before they opened fire.
"Just because he was shot in the back doesn't mean he was running away," Dotson said, according to a St. Louis Post-Dispatch report published Friday. "It could be, and I'm not saying that it doesn't mean that. I just don't know yet."
Within hours of Ball-Bey's death Wednesday, the St. Louis neighborhood where he was shot erupted in protests and civil unrest as the teen's family and law enforcement officials debated whether the shooting was justified. The outcry from residents echoed protests following the death of an unarmed black teenager in nearby Ferguson, Missouri, one year ago, when a debate over police use of lethal force in African-American communities captured the national spotlight.
Dotson said officers at the scene shot Ball-Bey after he refused to drop a gun that he allegedly pointed at them. Officers fired a total of four shots, but only one bullet struck the teen, which happened to be in the back.
Police investigators said they found Ball-Bey's DNA on the gun that officers say he pointed at them, but they did not release autopsy results publicly Friday. The shooting will be reviewed by a special use of force investigation unit and by the local prosecutor's office, Dotson said.
Jermaine Wooten, an attorney for Ball-Bey's family, said witnesses and family members told him the teen was unarmed. "I told them, 'If you want me to represent you, don't lie to me. Did he have a gun?' And they all said, 'No,'" Wooten said, according to the Post-Dispatch.
People Killed by Police by Race in 2015 | FindTheBest
© Copyright IBTimes 2023. All rights reserved.