Marijuana Legal In The UK? New Classification Of Cannabis Ingredient Announced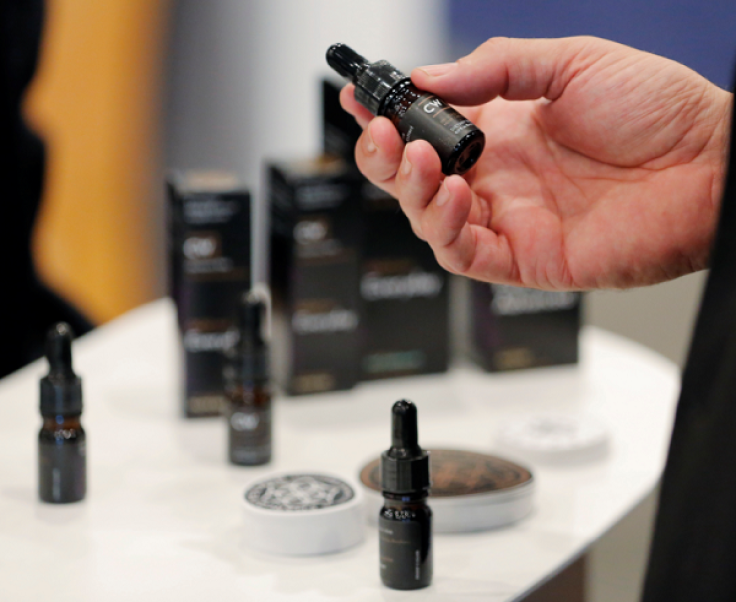 People in the U.K. will soon be able to use cannabis-based products containing the plant's medical component cannabidiol, or CBD, according to reports. The Medicines & Healthcare products Regulatory Agency (MHRA) classified CBD as a medicine in the U.K. on Tuesday. Department officials, who based the decision on claims that the ingredient has been beneficial in treating serious diseases, were hoping that legalizing CBD for medical use will lead to more research on the effects of the drug.
Unlike marijuana's psychoactive ingredient tetrahydrocannabinol (THC), CBD releases all of the medicinal benefits of the plant without giving off the high-effect that's usually associated with cannabis use.
Gerald Heddel, MHRA Director of Inspection and Enforcement, told Sky News the department ruled CBD as a medicine after reviewing several manufacturing companies that made "overt medicinal claims" about products containing CBD helping patients, particularly those suffering from epilepsy.
"The change really came about with us offering an opinion that CBD is, in fact, a medicine, and that opinion was based on the fact that we noted that people were making some quite stark claims about serious diseases that could be treated with CBD," he said. "It was clear that people are using this product with the understandable belief that it will actually help".
Now that CBD has been classified as a medicine, the MHRA plans to allow manufacturers to produce products and conduct research proving the safety, quality and effectiveness of the plant. By legalizing CBD as a form of medicine, the department was expecting that to cut down online black market sales of CBD, which is how patients have had access to unregulated and potentially harmful products containing the ingredient.
In the United States, cannabidiol produced from industrial hemp is legal for purchase across the states. Meanwhile, 28 states and Washington, D.C., have legalized marijuana use – whether products are CBD or THC based – in some capacity.
© Copyright IBTimes 2023. All rights reserved.