Marijuana Legalization 2017: Utah To Unveil Several Medical Cannabis Bills, Doctors Urge More Research Before Measures Become Law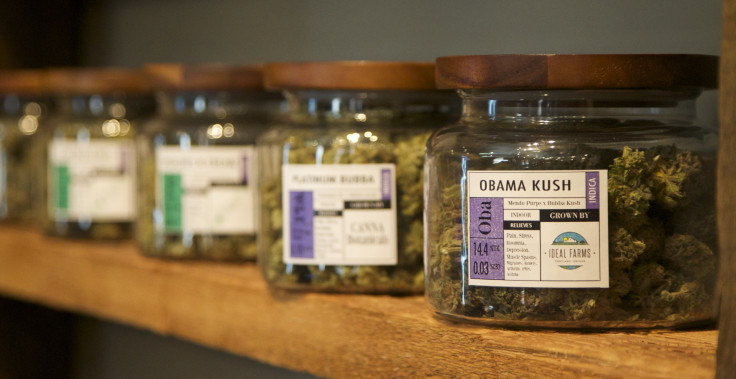 Utah lawmakers will unveil multiple medical marijuana legislations Friday, a Fox 13 journalist reported Thursday. Last year, two bills were introduced in the state Senate that would allow people with certain medical conditions to use cannabis. Both measures failed to pass.
Currently, state law allows patients with severe epilepsy to use oil extracted from the cannabis plant. Members of Congress have been working on bills that would expand this law, allowing more patients to make use of the plant for medical purposes.
Earlier this month, House Speaker Greg Hughes said although he had his reservations, he did not want to prevent people from using marijuana to ease their pain.
"It's not a moral objection. It's that we're not doctors," Hughes reportedly said.
Lawmakers were working on five measures regarding medical marijuana usage in the state, the Associated Press reported. These legislations would allow patients diagnosed with various conditions to use cannabis oil, fund research on the effect of marijuana on different illnesses and put in place strict restrictions on production and distribution.
However, advocates do not seem too optimistic about the fate of medical marijuana use in Utah and have planned on pursuing a ballot initiative that would directly take the issue to voters if the proposed measures fail.
Christine Stenquist, the executive director of Utah's Together for Responsible Use and Cannabis Education, said several lawmakers including Hughes have gone on record saying medical marijuana could help curb an opioid addiction issue but several others disagree.
"I think their concern is that cannabis is just another something that the population will just become addicted to and they'll have a cannabis crisis," she said.
Meanwhile, the Utah Medical Association announced last week that the term "medical marijuana" was a misnomer, saying the whole plant was never approved for any treatment.
"The marijuana plant is not medical marijuana for the following reasons: It has not been run through a drug or medicine approval process and approved by a recognized organization like the FDA, Federal Drug Administration, for either prescription or over the counter drugs," William Hamilton of Intermountain Medical Center in Murray reportedly said Saturday.
"It has not been scientifically proven to be efficacious in treating a particular diagnosis or illness. It is still in the testing/research phase for most diagnoses," he added.
© Copyright IBTimes 2023. All rights reserved.