Marijuana Legalization Bill In Louisiana Would Give Voters A Say In Legalizing Recreational Pot In 2016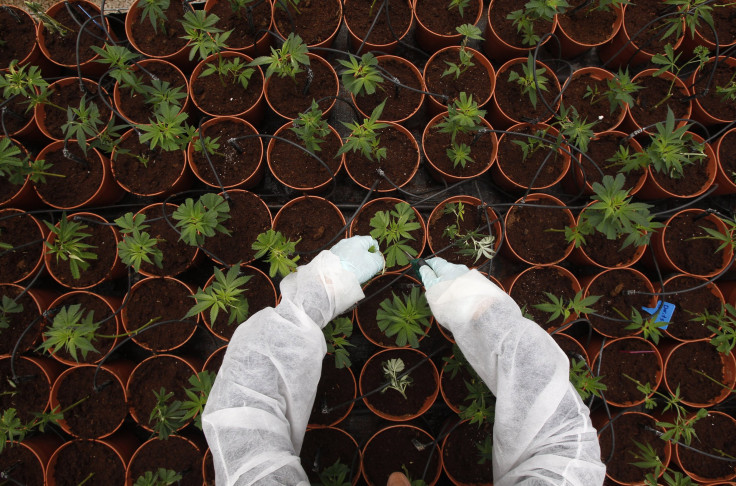 A Louisiana lawmaker wants voters to decide whether the personal use of marijuana should be legal in their state, and he thinks their collective response could be a resounding yes. Rep. Dalton Honore, a Democrat representing Baton Rouge, filed a bill in the House last week that would legalize recreational pot use in Louisiana for adults 21 or older, according to KATC TV-3. It would also set up a system for cannabis to be grown, dispensed and taxed. The measure would go on the ballot next year.
"If I can get it to the people, it will pass with flying colors," Honore told the Times-Picayune.
"We [want] to give the people the option to vote for it or against it," Honore told the Daily Chronic. "This is not a vote for marijuana; it's the option to let the people vote for it." Before it can go before voters, Honore's House Bill 117 would have to be approved by lawmakers before June 8. The House convenes in mid-April for the 2015 legislative session.
In a recent Louisiana State University survey, 79 percent of state residents said they were in favor of some level of marijuana legalization, but that figure dropped to 44 percent when the question was about legalizing pot for strictly recreational use. Support for marijuana legalization has risen slightly since 2013, from 42 percent. Democrats, men, residents of New Orleans and younger voters were more likely to say they were in favor of retail weed, the survey revealed.
Louisiana law currently does not allow marijuana to be consumed for any purposes, including medical, as in about 24 other states. Despite Republican Gov. Bobby Jindal signing legislation in 2014 that softened how the state treats a misdemeanor marijuana charge for parolees, Louisiana has some of the harshest penalties for cannabis possession in the country. First-time offenders caught with any amount of marijuana, no matter how small, face up to six months in jail, according to the Marijuana Policy Project. State lawmakers passed legislation in 2010 that made second-offense marijuana possession punishable by a minimum fine of $250 and 48 hours jail time. There are currently more than 1,370 people in jail in Louisiana for offenses related to marijuana possession, according to the Daily Chronic.
Twenty-three states and the District of Columbia allow medical patients to access marijuana with a doctor recommendation. Four states – Alaska, Colorado, Oregon and Washington – and Washington, D.C., also legalized recreational pot.
Honore said some of his colleagues have expressed support for legalization, though they don't feel comfortable openly voting for it. He said a bill that puts the decision in the hands of voters had a better chance of surviving the House. "[Lawmakers] tell me 'I'm for your bill, but I can't afford to come out for it,'" Honore told the Times-Picayune.
© Copyright IBTimes 2023. All rights reserved.