Marijuana Trademarks: Product Owners Struggle With Federal Trademarks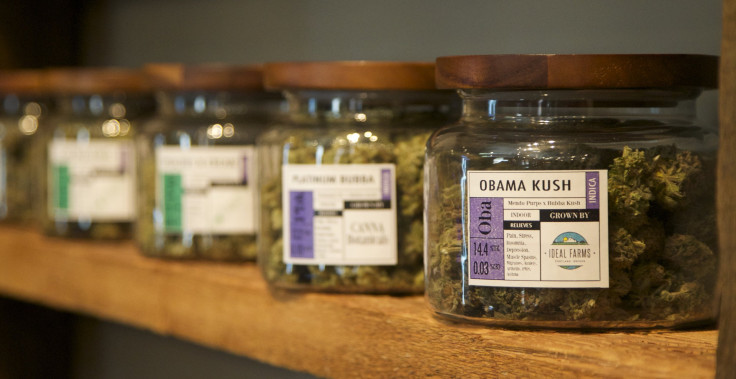 A booming American cannabis industry has fostered a growing group of entrepreneurs looking to make millions from marijuana products. But even in states where recreational use is legal, enterprising business owners are seeing their profits go up in smoke due to another legal snag - the lack of protection for intellectual property.
Soon after Denver Relief, a pot dispensary, won a quality competition with its Bio-Diesel strain, it started seeing the name used by competitors with lower-quality strains all around the city. Legendary pot lifestyle magazine High Times filed a lawsuit last year against a Washington festival, NW Harvest Fest, for using the term "Cannabis Cup," a term coined by the publication, for a local competition.
"Perhaps one of the most significant hurdles facing investors in marijuana business is the lack of protections for intellectual property," Aaron Houston, strategist for Weedmaps, a listings and review site for marijuana dispensaries around the U.S., told International Business Times.
Since cannabis is still listed as a Schedule One substance on the U.S. list of controlled substances, the federal Patent and Trademark Office cannot issue trademarks for marijuana-based products, which is becoming a bigger problem for the pot business.
"We hear from our dispensary clients regularly that they have developed a new strain of marijuana only to have a competitor immediately copy it," Houston said.
Nationally, the marijuana industry is worth $1.53 billion, according to Francisco-based ArcView Market Research. Their analysts expect this to reach $10.2 billion in the next five years.
Medical marijuana is legal in 23 states and the District of Columbia. Recreational marijuana is legal in Colorado and Washington with Alaska and Oregon set to vote on the issue this November.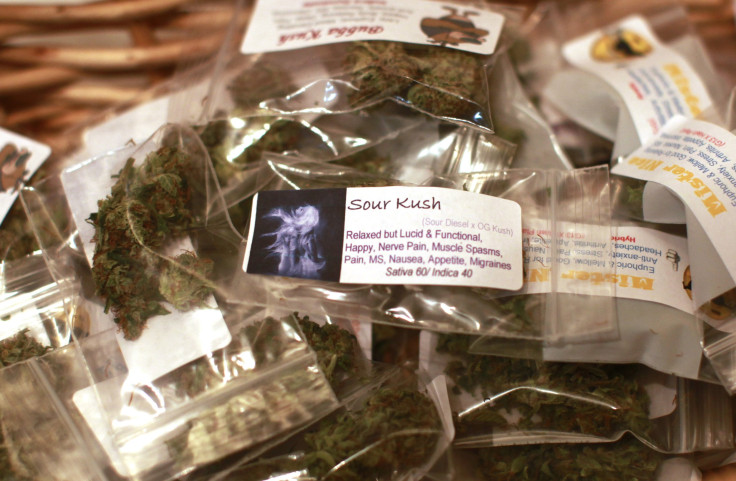 "The interesting thing from a trademark perspective is that this is all brand new," Michael Atkins, attorney at Atkins Intellectual Property PLLC in Seattle, Washington, said to IBTimes. He explained that there hasn't been another legal situation quite like this one, where products are legal at the state level but not federally.
"It's raising a lot of interesting questions we've never seen before," he said. "It's kind of the Wild West."
While the legal community works through the issues, business owners are doing their best to find ways to protect their brand name. Like in any other industry, product names and brand reputation play a major role for growing businesses.
But there are still a few ways around the situation. In states where recreational or medical marijuana is allowed, owners can do the next best thing and to apply for state registrations which have the disadvantage of not being effective around the country.
Another way around is to patent lawful goods, which, as a brand name, can be extended to marijuana goods or services that would otherwise be illegal, according to Atkins. For instance, if a chef was selling marijuana-based food products along with ordinary products, they could patent their legal products with the same brand name and leverage that to protect their marijuana products.
"The inconsistent patchwork of the regulation of marijuana makes protecting and enforcing one's marijuana trademark tricky," Atkins said.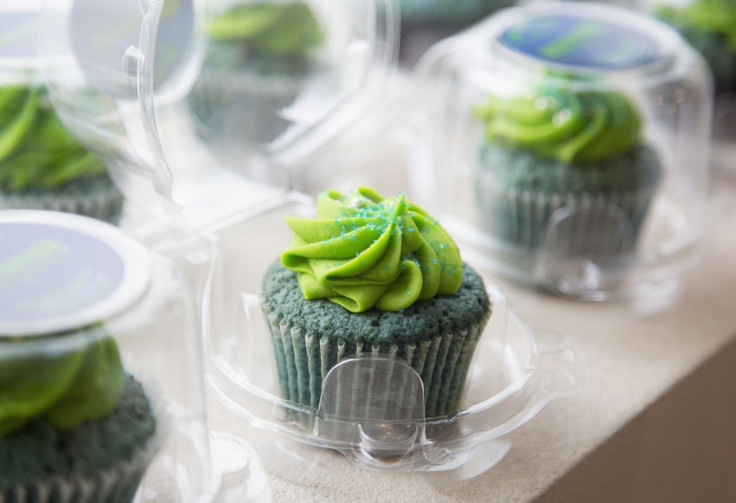 But since the industry is still so new, it's difficult to newer companies to navigate the legal waters from the other side.
"These issues kind of get minimized because of the negative associations, but I've got very sophisticated clients that are keenly interested in protecting and maximizing their valuable trademark rights," Atkins said. "It's going to be a big business."
© Copyright IBTimes 2023. All rights reserved.