Marijuana Trafficking: Colorado's Homegrown Pot Shows Up In 40 Different States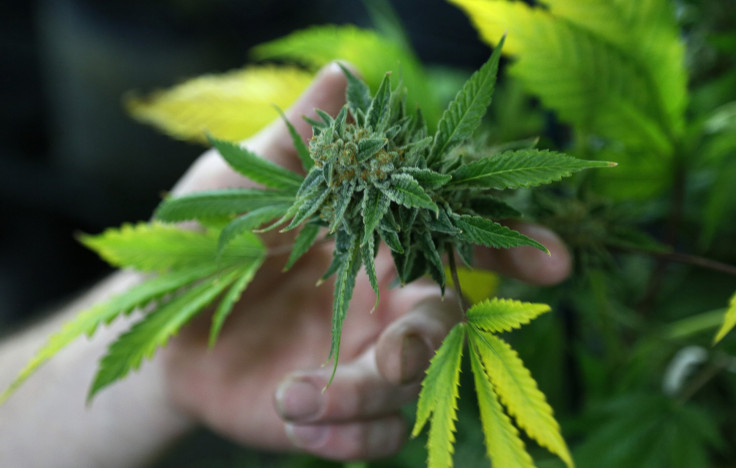 More people are trafficking marijuana out of Colorado since the state legalized the drug in 2012, with the marijuana showing up in 40 other states, according to law enforcement. The outpouring of domestic weed from Colorado presents new challenges for state police forces in the Mountain West and Plains, who say devoting more resources to the trafficking of small amounts of marijuana is taking attention away from other duties.
"We can't ignore the marijuana," Sheriff Cody Beeson of Cheyenne County, Kansas, told CBS News. "It's just hard to justify pulling resources … to put them on the highway to just strictly find marijuana coming in from Colorado."
Beeson added that "when you're paying a deputy by the hour, he's not getting another job you want done that serves the community."
The federal Drug Enforcement Administration has long expressed concern about the possibility of an uptick in marijuana trafficking as states legalize it. Federal law requires that marijuana purchased in states where marijuana dispensaries operate stay within each state's borders.
Tom Gorman, director of the federal Rocky Mountain High-Intensity Drug Trafficking Areas program, added that the agency has "documented 40 different states that [Colorado's marijuana] has gone to." Large bundles of state-licensed Colorado pot have been found as far away as Florida, Illinois and New York.
In 2013, law enforcement intercepted a small airplane carrying 42 pounds of vacuum-sealed marijuana after it landed in Atchison, Kansas, from Colorado. According to the Denver Post, medical grade, domestically grown pot is a hot-ticket item in other states; marijuana purchased in Colorado can be sold for double or even triple the price in states where it is not legal.
"The marijuana laws [in Colorado] were supposed to eliminate the black market," Gorman told the Los Angeles Times in May. "But in effect they have become the black market."
A study by the Rocky Mountain High-Intensity Drug Trafficking Areas program found that the amount of Colorado pot seized en route to other states increased 400 percent between 2005 and 2012.
Officials maintain that trafficking marijuana across state borders was an issue before the era of legalization, but that law enforcement has increasingly encountered marijuana trafficking of smaller amounts of pot since 2012. Even the U.S. Postal Service has seized more packages coming from Colorado that contain pot. According to the Denver Post, there were 15 such interceptions in 2010 and 209 in the first five months of 2013.
"The trends are what us in law enforcement had expected would happen," Michele Leonhart, an administrator with the Drug Enforcement Administration, said during a Senate Judiciary Committee hearing in April.
In the Northwest, similar concerns arose after Washington opened its first marijuana retail stores in July, but law enforcement officials in neighboring Oregon said their biggest concern is not Washington pot making its way into their state, but drivers who are under the influence of marijuana.
"We're not preparing differently than we would any other day of the year," Oregon State Police Lt. Gregg Hastings told International Business Times. "We don't have any plans to be sitting on borders" targeting Washington license-plate holders, he said.
Sgt. Pete Simpson, public information officer for the Portland Police Bureau, added that law enforcement might establish extra DUI patrols between Oregon and Washington if they get the sense that people are regularly driving high across the Columbia River. Simpson said that, "if you're stopped with half a pound of marijuana, you could get arrested for distribution because that amount is more than one person could reasonably consume in a short amount of time," but that simply bringing a small bag of weed into Oregon is "a violation like a traffic ticket" and won't result in jail time.
© Copyright IBTimes 2023. All rights reserved.
FOLLOW MORE IBT NEWS ON THE BELOW CHANNELS