Transporting Pot Across State Lines: Oregon Police Say Driving While High Is Biggest Concern About Legal Marijuana Purchases in Neighboring Washington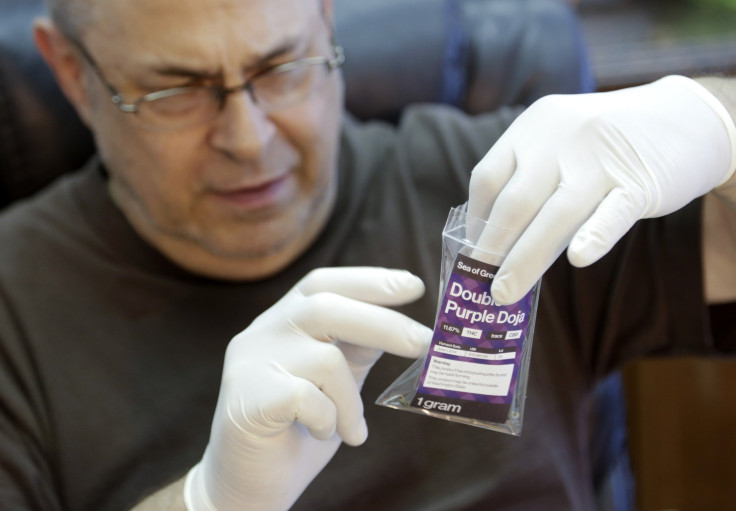 Despite licensing delays, reports of marijuana shortages and public health concerns, Washington state on Monday became the second state behind Colorado to issue licenses for retail marijuana dispensaries.
Beginning this week, Washington residents and tourists can buy smokable marijuana products from a handful of newly established specialty stores, though technically the products must be consumed within the state borders (marijuana-infused foods, called edibles, won't be available until manufacturers pass health inspections).
Because pot-friendly Portland, Oregon, is just across the state line, some residents there will almost certainly be tempted to buy legal Washington weed and transport it home, which is technically illegal, though in reality there are few impediments to doing so.
"We're not preparing differently than we would any other day of the year," Oregon State Police Lt. Gregg Hastings told International Business Times. "We don't have any plans to be sitting on borders" targeting Washington license-plate holders, he said.
Oregon's marijuana laws are comparatively lax, and recent polls show a majority of state residents support legalizing marijuana for recreational use.
Hastings said law enforcement's biggest concern, as has been the case since Oregon softened its own marijuana laws 40 years ago, is driving under the influence. As with alcohol, a person who drives while high can be cited and arrested, though only after police have established probable cause and conducted a field sobriety test. A driver would have to show signs that he or she is intoxicated or high before the police officer could pull that person over.
There is little likelihood that anyone would be cited for routine transporting, such as carrying edibles across the state line. Washington will permit edibles sales once manufacturers have been licensed, but, Hastings said, "we're not going to seize someone's cookies to see if they contain marijuana."
An initiative to legalize marijuana in Oregon will likely appear on the Nov. 4, 2014, ballot, but for now Oregon state law bans recreational marijuana use. The state decriminalized possession of less than an ounce of marijuana in 1973 and legalized medical marijuana in 1998, and law enforcement has a generally good rapport with the state's existing dispensaries, according to Portland Monthly. In fact, in 2007, then-police chief Rosie Sizer announced that Oregon officers would not assist in federal state-compliant marijuana investigations.
"Really, the only time we're dealing with marijuana is when it's being trafficked out of the state," Sgt. Pete Simpson, public information officer for the Portland Police Bureau, told IBTimes. Simply bringing a bag of weed -- assuming it's less than an ounce -- across the border is "a violation like a traffic ticket" and won't result in additional fines or jail time.
Simpson said that if law enforcement gets the sense that people are regularly driving high back into Oregon, they might establish extra DUI patrols. Oregon residents who are licensed medical marijuana users are free to transport cannabis across the state line because Oregon Medical Marijuana Program regulations specify where the marijuana must be purchased.
Still, Simpson said, it's not a good idea to carry large amounts of marijuana across the state line.
"If you're stopped with half a pound of marijuana, you could get arrested for distribution because that amount is more than one person could reasonably consume in a short amount of time," Simpson said. But because the price of legal marijuana in Washington will be higher than on the Oregon black market, "the people who are dealing drugs are not going to be buying it retail in Washington," he added.
© Copyright IBTimes 2023. All rights reserved.
FOLLOW MORE IBT NEWS ON THE BELOW CHANNELS