Mariupol Men Told To Escape As Russia Could Mobilize 10,000 Residents To Fight War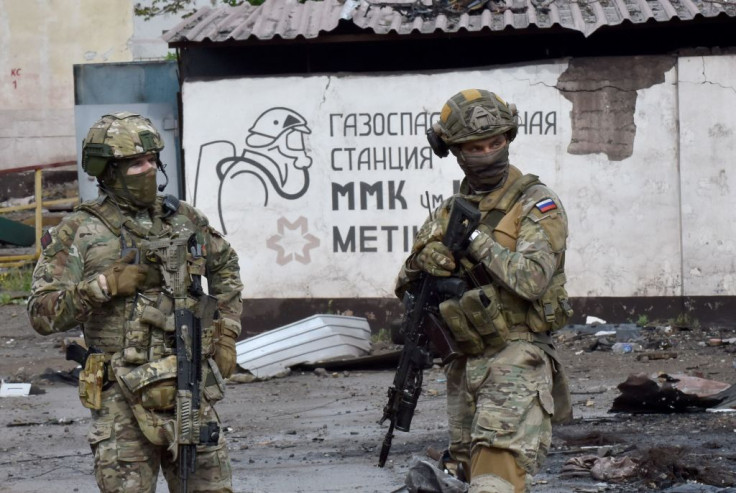 KEY POINTS
Russia has reportedly blocked young Ukrainian men from leaving other occupied territories
Ukrainian authorities warn that Russia may mobilize Ukrainians to fight against their own country
Russia is currently rounding up men from occupied Kherson and Zaporizka
Ukrainian men living in Mariupol are encouraged to leave the city to escape conscription to the Russian army following Russian President Vladimir Putin's mobilization order and a referendum on joining Russia, according to a report.
Vadym Boichenko, Mayor of Russian-occupied Mariupol, warned that the Russian army could mobilize about 10,000 residents and urged the city's male population to flee, adding that Russia "will not feel sorry" for Ukrainian citizens it deploys to the frontline.
"If Russia mobilizes its citizens from depressed regions, throwing them like meat to the front, they will not feel sorry for our citizens either. People who visit occupied Donetsk say that there are no men on the street, they are being drafted. Currently, the enemy can mobilize about 10,000 Mariupol residents," Boichenko said in a statement to the Media Center Ukraine. "[Leave.] Find a way to do it. Ukraine takes care of its population, you will be taken care of."
Boichenko's warning comes after the Russian army blocked Ukrainian men aged 18 to 35 from leaving occupied areas, The Guardian reported, citing older men who have successfully fled from occupied territories.
While it is presently unclear why young Ukrainian men are not allowed to leave occupied cities, Ukrainian authorities believe the Russian army will attempt to mobilize Ukrainian residents to fight against their own country.
Ukrainian President Volodymyr Zelensky has called on the residents of Russian-occupied territories to fight against Moscow's mobilization effort. He also urged residents who are unable to avoid being conscripted into the Russian army to try and sabotage Moscow's military efforts instead.
"Sabotage any activity of the enemy, hinder any Russian operations, provide us with any important information about the occupiers — their bases, headquarters, warehouses with ammunition," Zelensky said in his nightly address Friday. "And at the first opportunity, switch to our positions. Do everything to save your life and help liberate Ukraine."
Russia is currently rounding up men from the occupied Kherson and Zaporizka regions to fight against Ukraine. At the same time, Russia is also reportedly forcing Ukrainian residents to vote in sham referendums on joining Russia, as per The New York Times.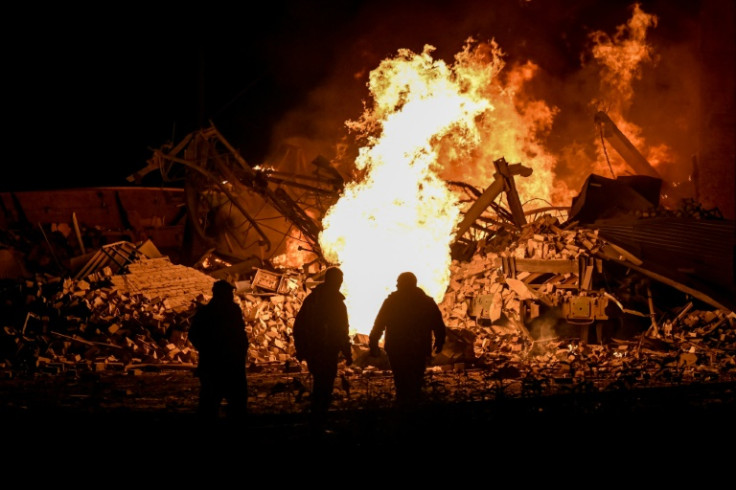 © Copyright IBTimes 2023. All rights reserved.